Hello hello, and welcome to our family blog. For you former regulars, my usual canned apology stands: I'm sorry I don't update this more frequently. As always, life is in high gear and slowing down to work up and post photos comes second to catching up on sleep.
In this post, I will finish out the photos from our trip to the Minnesota cabin over Independence day. Also, we will catch up on just a few of the things that have happened between then and the end of July. Hopefully sometime next week I will get to catching us all up on events up to present day.
Cabin:
I can't quite recall what I said before about this trip and I am, admittedly, too lazy to look it up. But this trip was awesome: Audrey's first and second run to Bimbo's, Henry's return to the Side Lake parade. Lots of boating and water skiing as well. All good things. I had my final sauna session in the sauna that is right next to the lake. The pictures will explain themselves, and where they don't I will comment above.
Farewell Sauna building.
Conductor Henry at MOA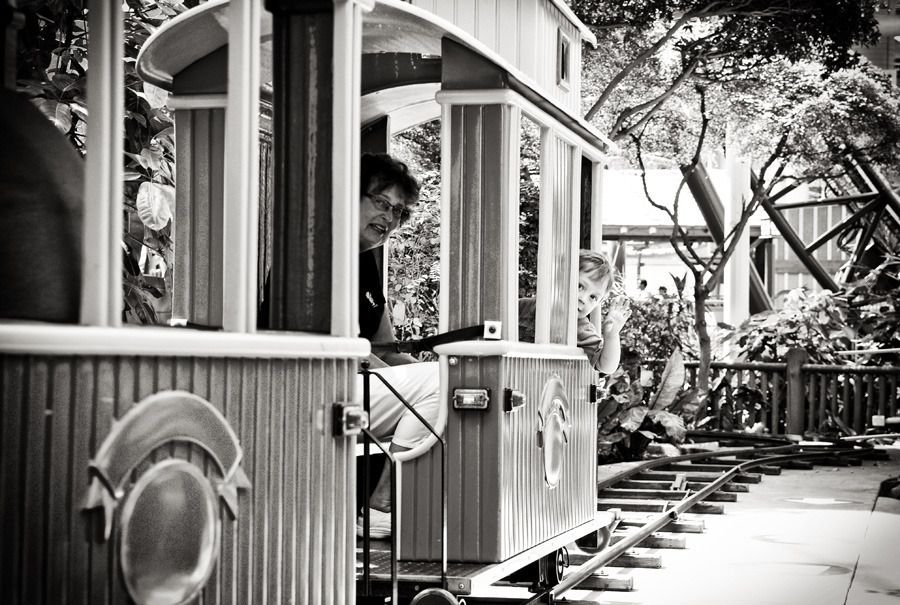 Henry loved riding the JetSki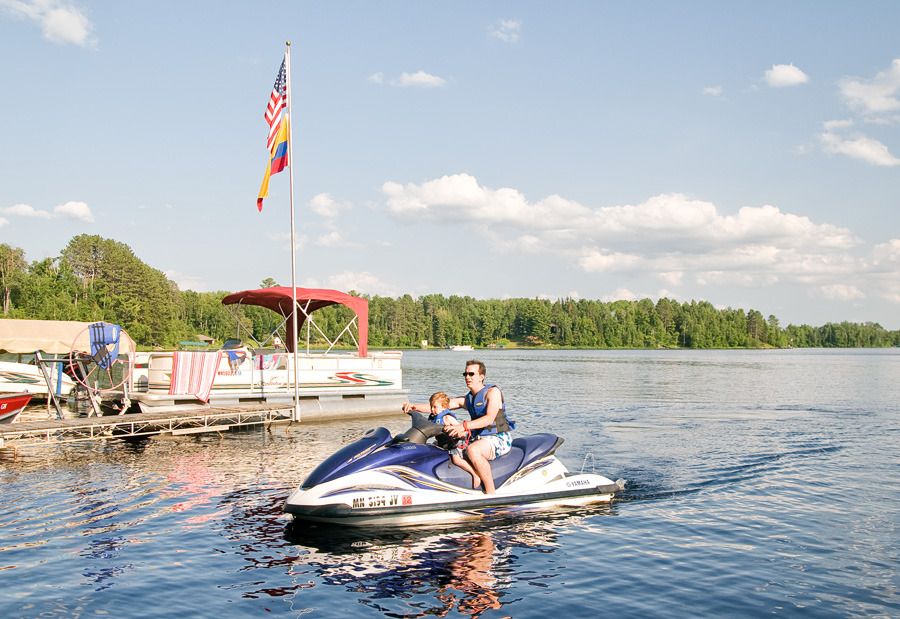 ...and tubing
and netting toys in the lake
and playing on the classic picnic table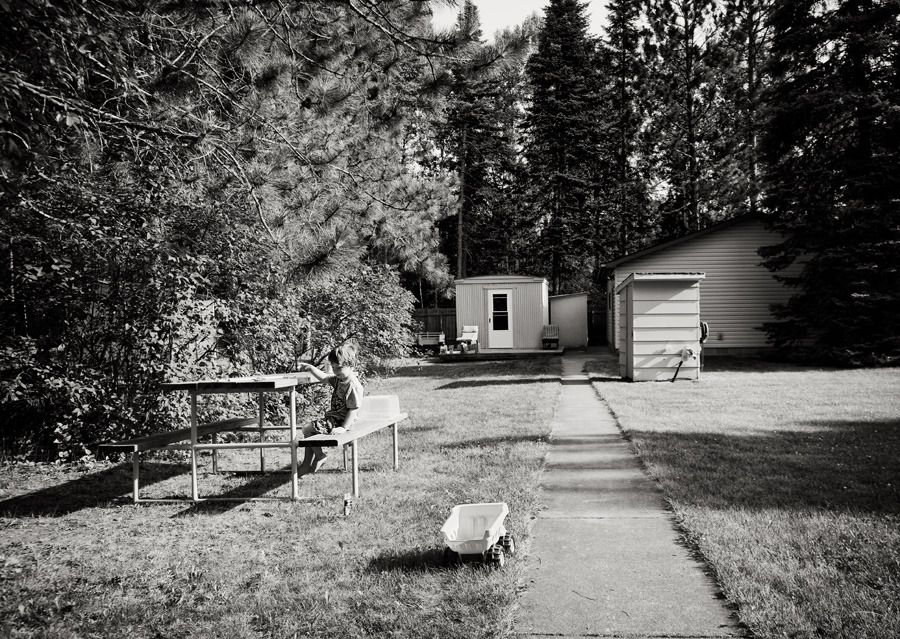 AND fishing with Uncle Jason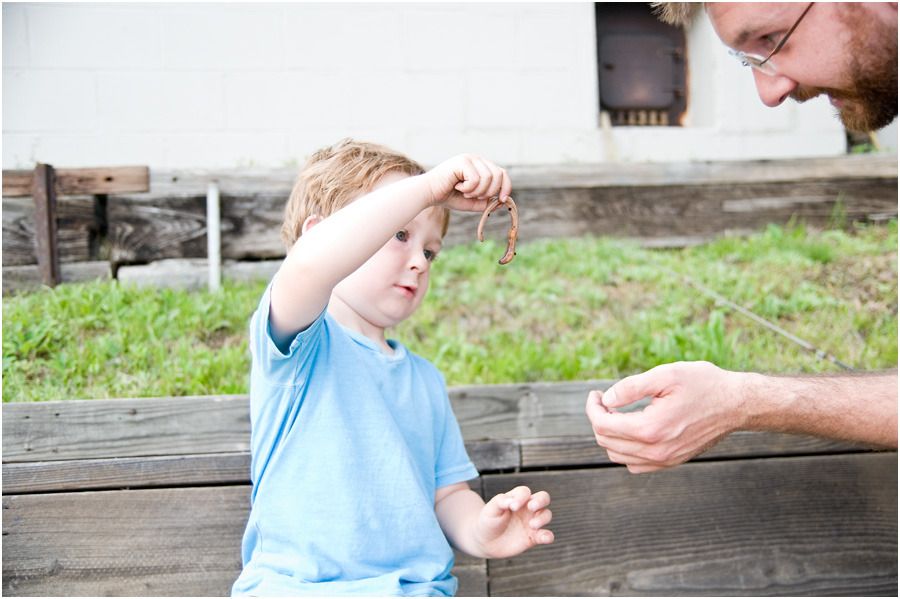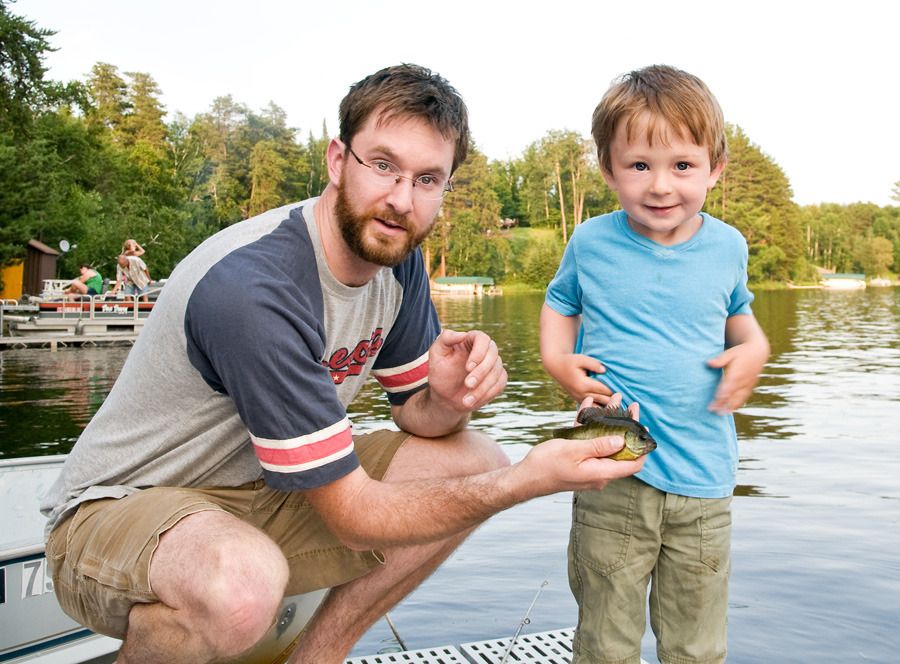 Quick break
Side Lake parade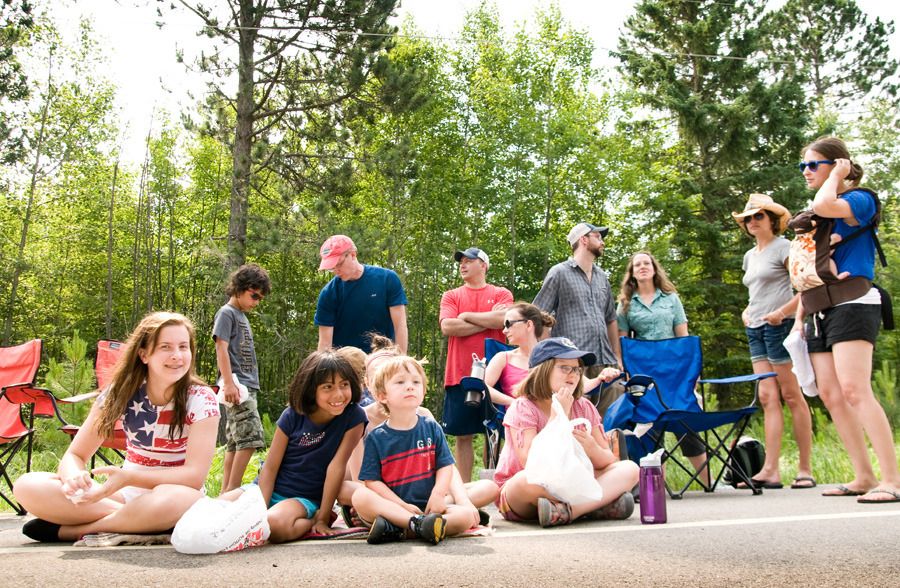 The 4th started out realllly sunny and nice. Then came the storm
Big Louis. Some may remember the adorable puppy photo from last year. Well, here he is now.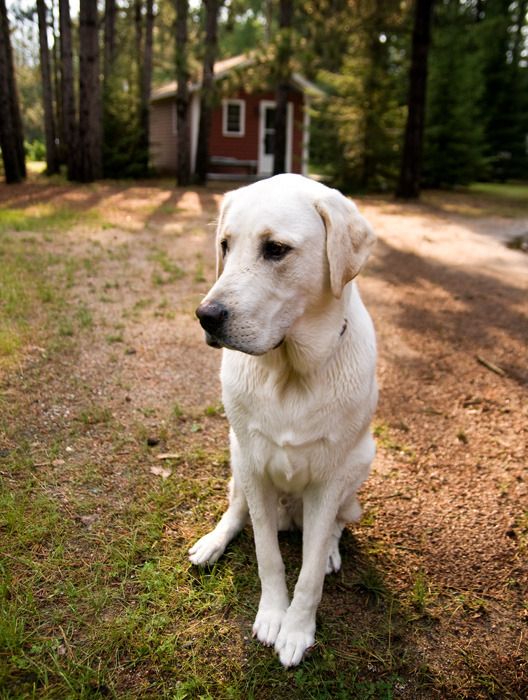 Thankfully, it cleared up and Henry got his first go at sparklers.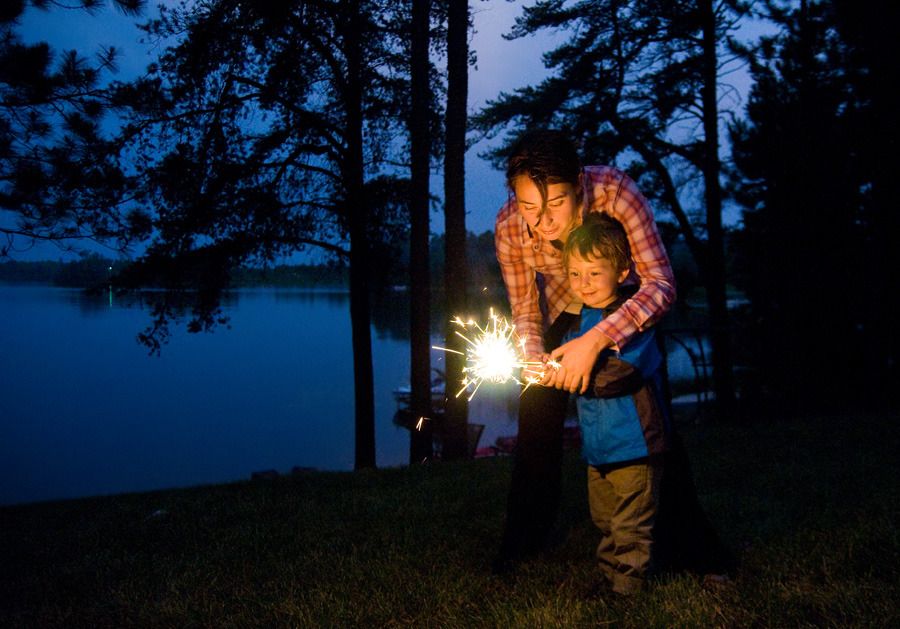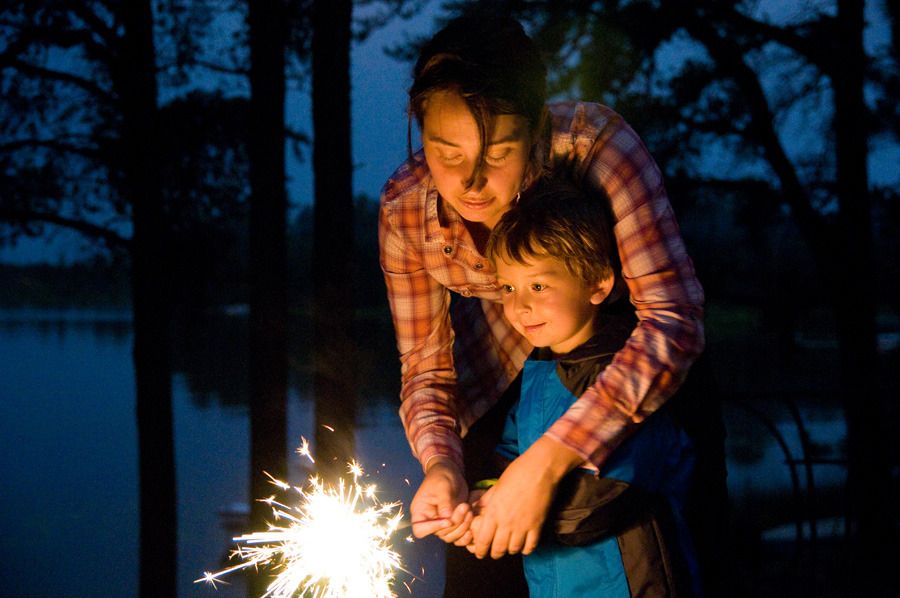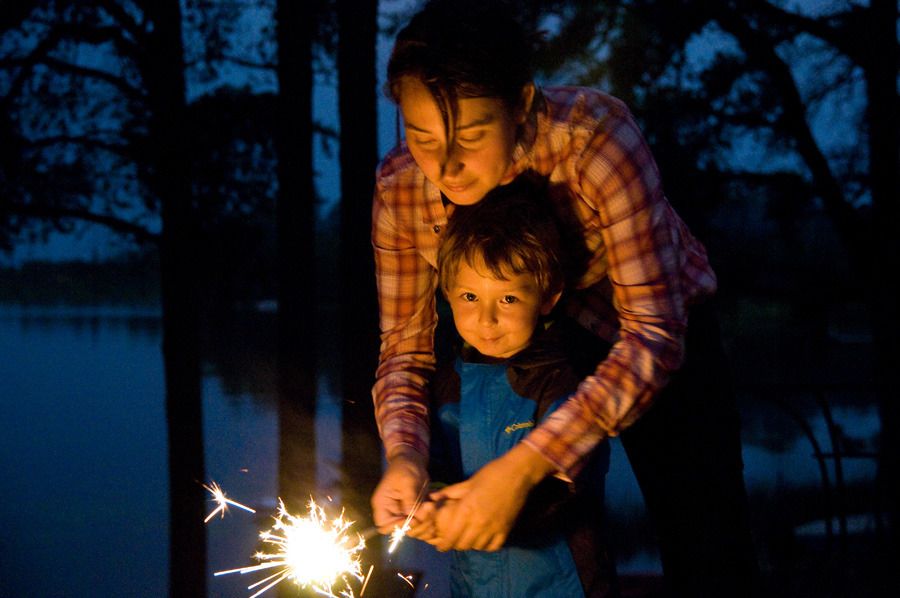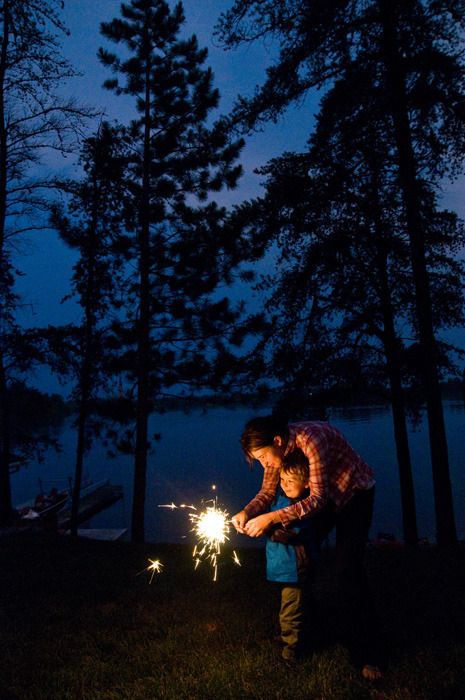 Of course we hit the Mining Museum in Chisholm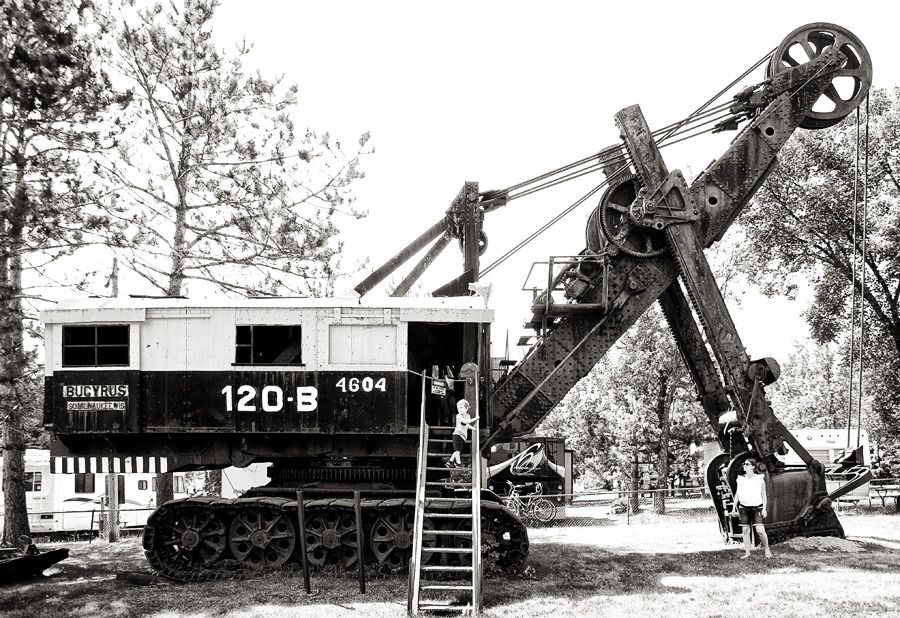 and the HullRust Mine viewing point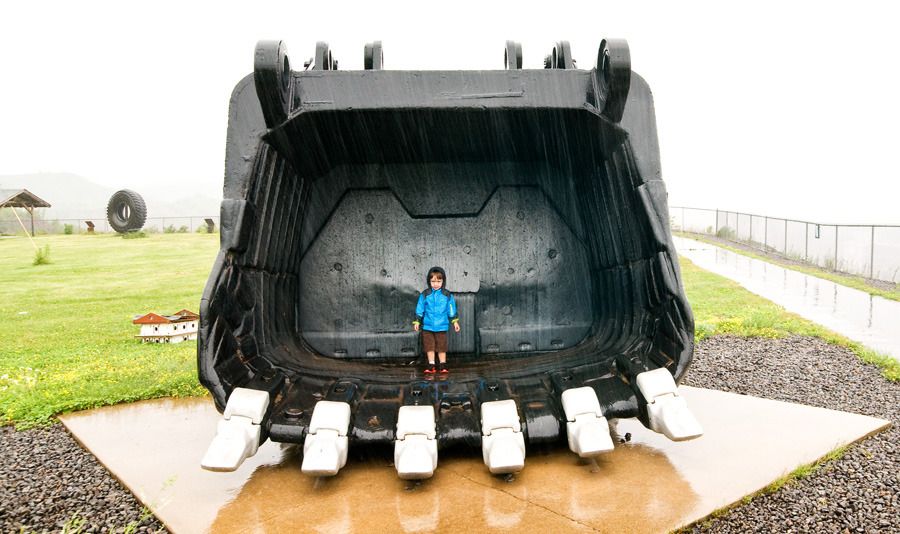 After a great vacation, we flew home. Almost immediately the action continued. My very good friend Ben and his brother Zach stopped in for a few days. They started in San Francisco, took a train to Salt Lake City, UT, and then biked up to Jasper Park in Canada. They are hitting something like ten national parks on a 3300+ mile bike tour. So for their pass through Bozeman, they came, they drank, they slept on our floor, they ate all of our food, and then carried on. It was great to see Ben, as he and I go way back.
Ben and Audrey
Ben and Zach on a evening hike up to "the bench." What you can't tell here, is how unbelievably dark it is out. We could hardly see 5 feet in front of us on the descent. Thankfully I was wearing my chaco flipflops and had my two fists to deter bears from attacking us. This was the penalty for eating all of my food. A nice "easy walk" the day before they got back on the road.
Next, we headed up to Grotto Falls in Hyalite Canyon. Hyalite Canyon is only 5 miles from our house, and is one of the many reasons why we live in Bozeman.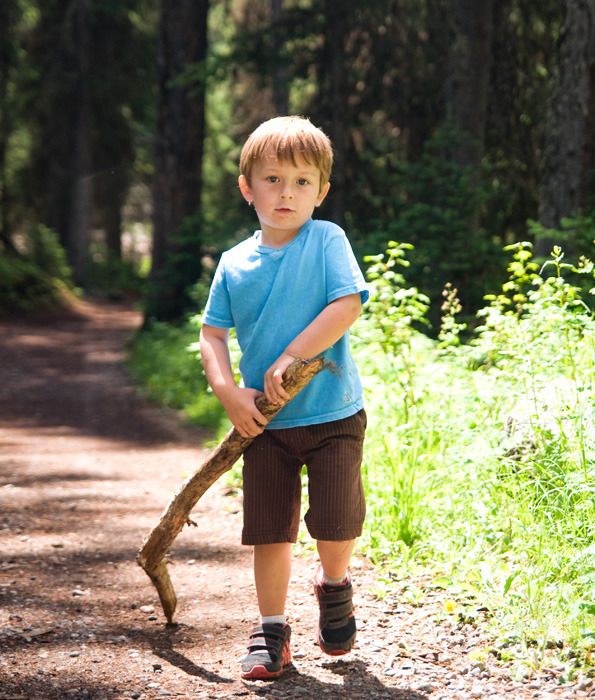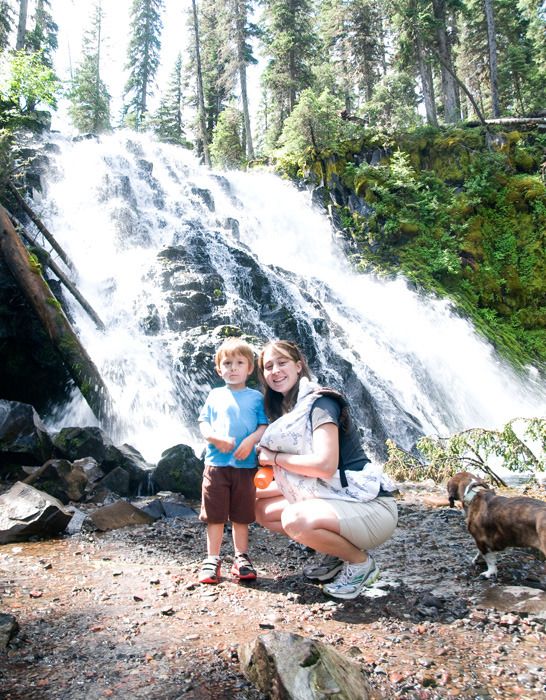 Henry did this WHOLE hike by himself. What a dude!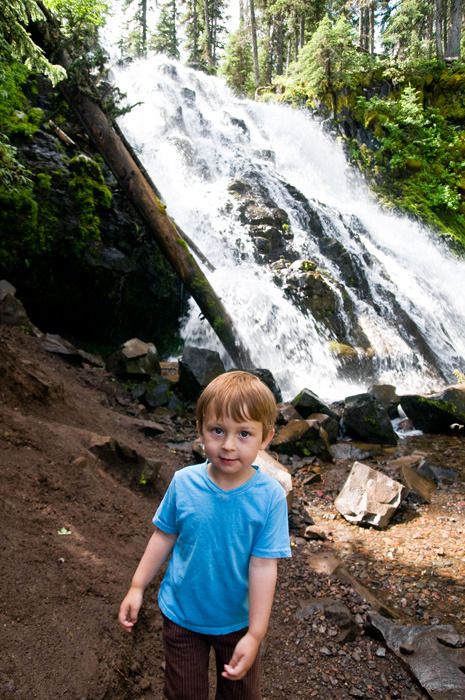 Lastly, I fell in love Canyon Ferry lake. At some point before Henry turns 10 I need to buy the fam a ski boat, as growing up water skiing (like I did in Minnesota) is sort of a must-do for Henry and Audrey. I went with some former colleagues (more on that later) to the lake and did some slalom skiing, wake boarding, and good old fashion "jumping out of a boat at 25mph."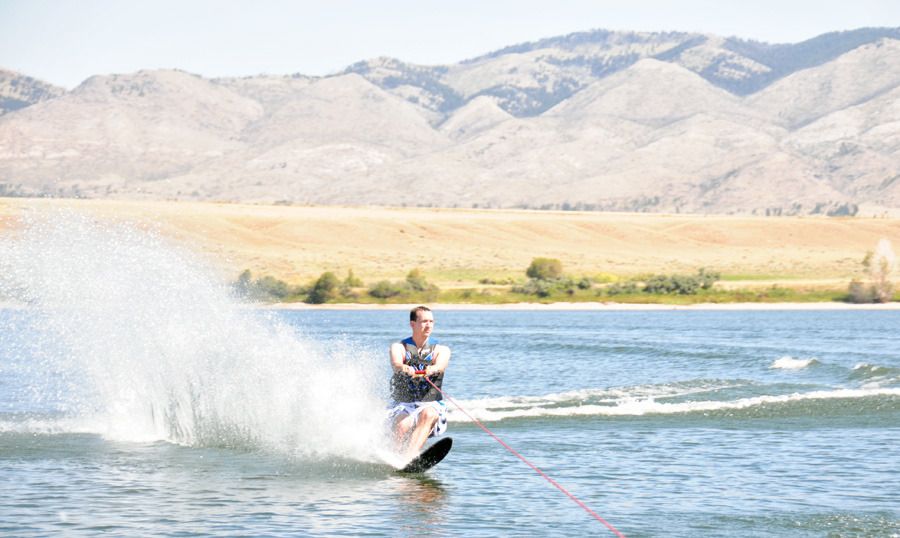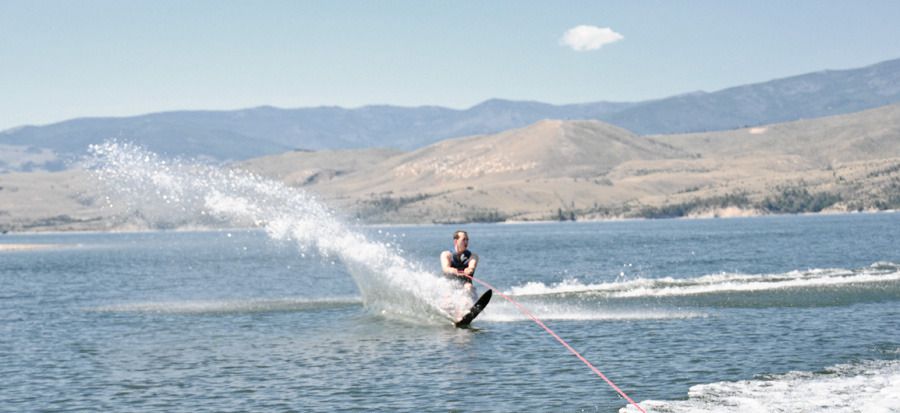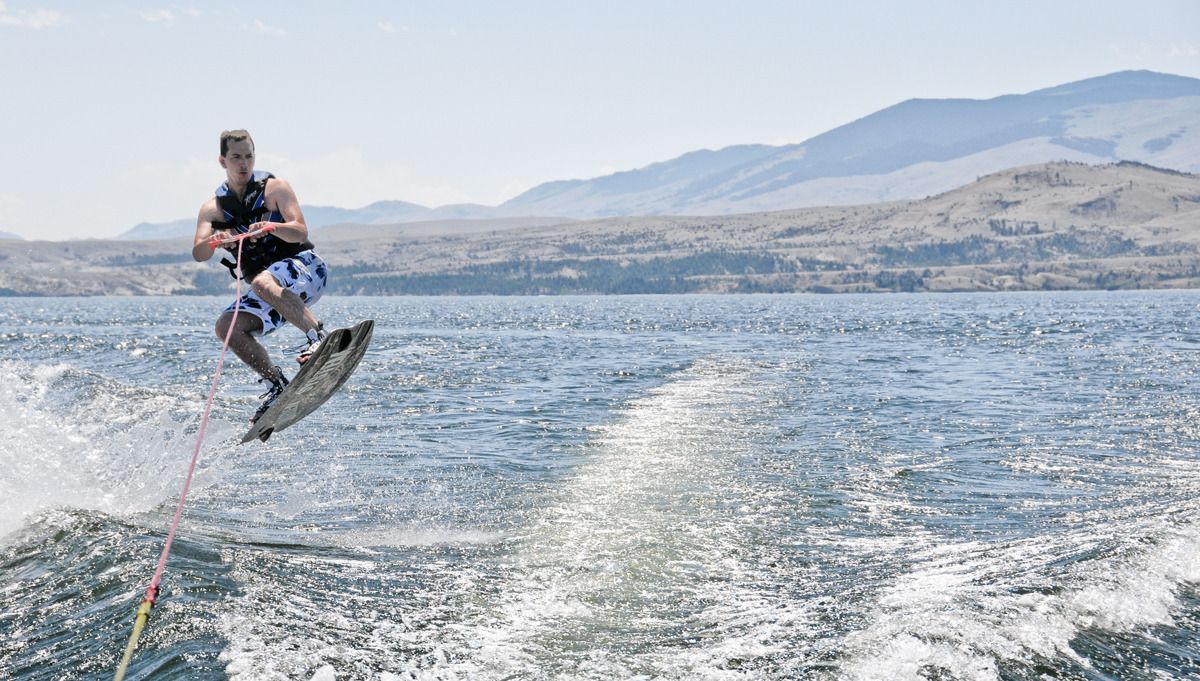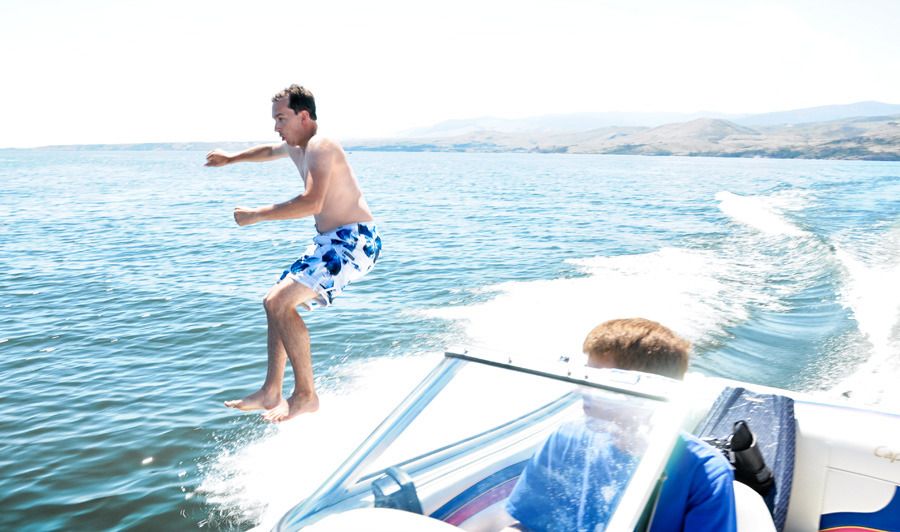 So that is July in a nutshell for the Frost clan. I left out about half of the action, but there just isn't enough hours in they day to capture and post it all.
Miscellanious news:
- I resigned from my job as a Field Application Scientist at Golden Helix to join the team at Zoot Enterprises as a Project Manager. This is my second week with Zoot, and so far so good.
- Henry went to a thing called Digger Days. It was awesome, and I have pictures to prove it.
- With the help of Uncle Jason, my Dad, Pam, Steph, and even Henry, we got the garage painted.
- Henry started Montessori school today. He is at Middle Creek Montessori, and as of day one, he loves it.
- My car was in the Cruisin' on Main car show in downtown Bozeman. 7 blocks, 300 cars, tons of fun.
Thanks!