This one is all Henry. He made his t-ball premiere yesterday, and not a moment too soon as it snowed all day today. I have plenty of pics, but I'm not sure they really tell the story.
As usual, we were running late. Henry took a three hour nap, and we just didn't have our act together. Henry wasn't thrilled to get hurried out the door and thrown out on the field. This was especially true given he had only been to one t-ball practice prior to this game.
However, once he saw all the kids having fun, he jumped right in. Some of the highlights from the game are three successful at-bats, several well fielded balls out, and a strong run from first base to right field to second base as he made it around.


Trying to figure out what we are doing



Out in the field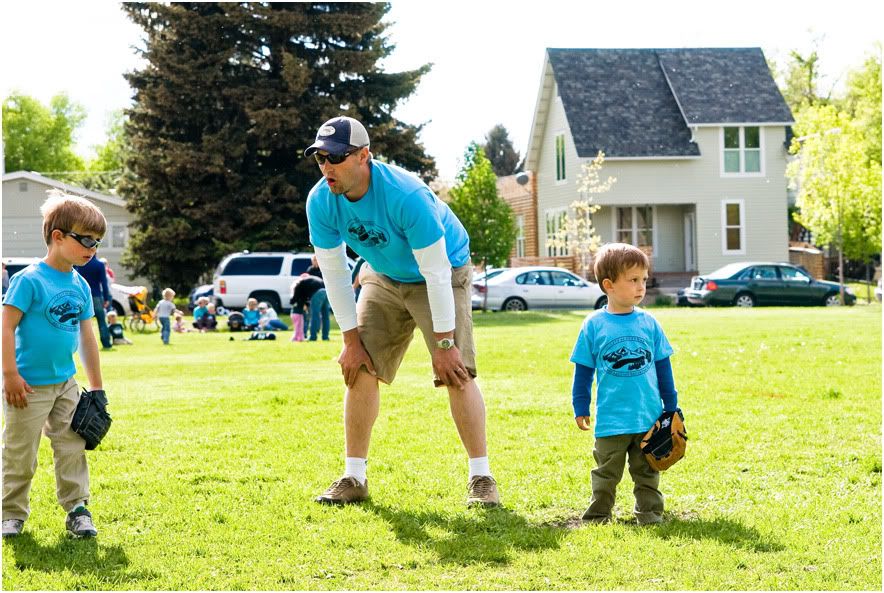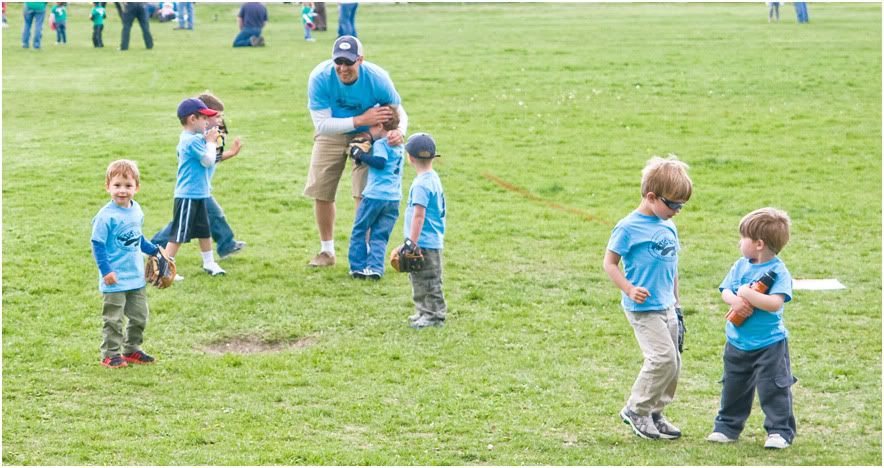 Waiting to bat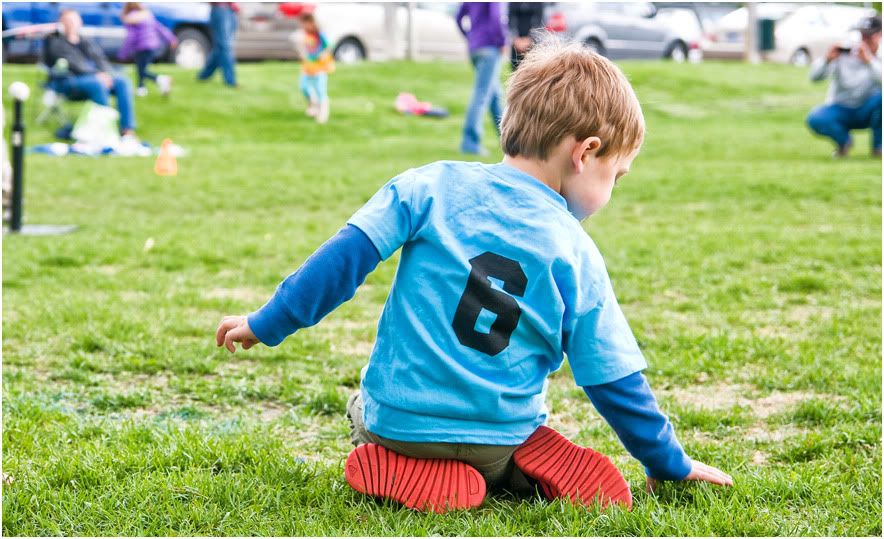 Team yellow: move back, Henry is at the plate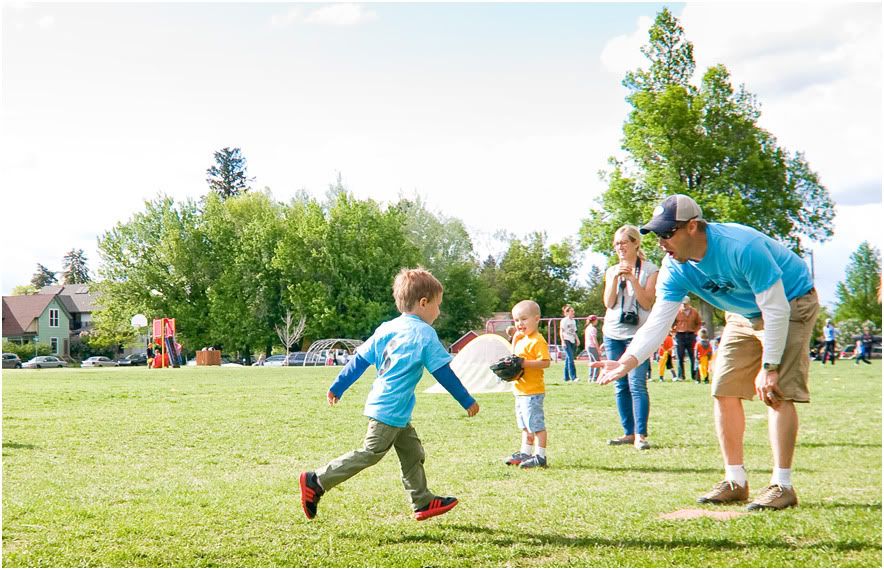 This is Henry taking a quick trip to right field between first and second base. Yes, he actually got to the ball first, made the play, and then made it second. What can't he do?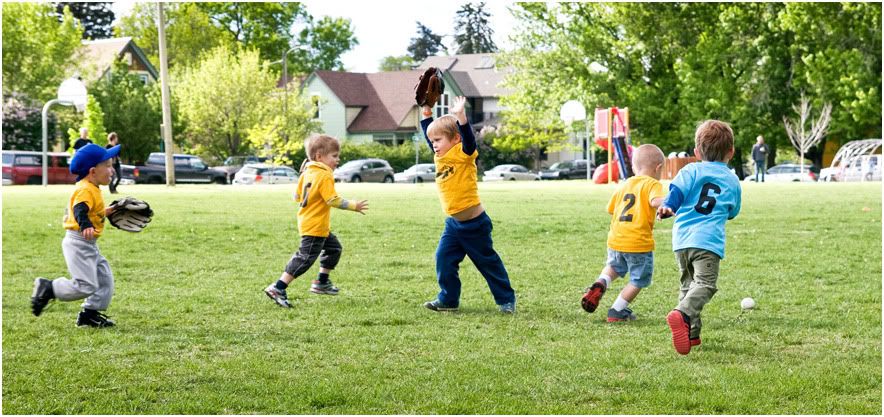 Running home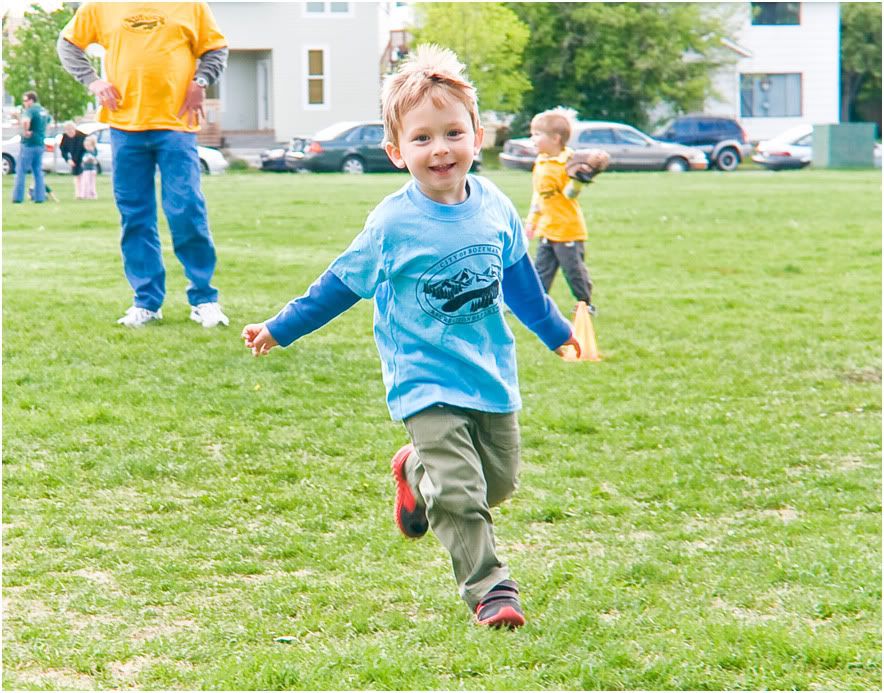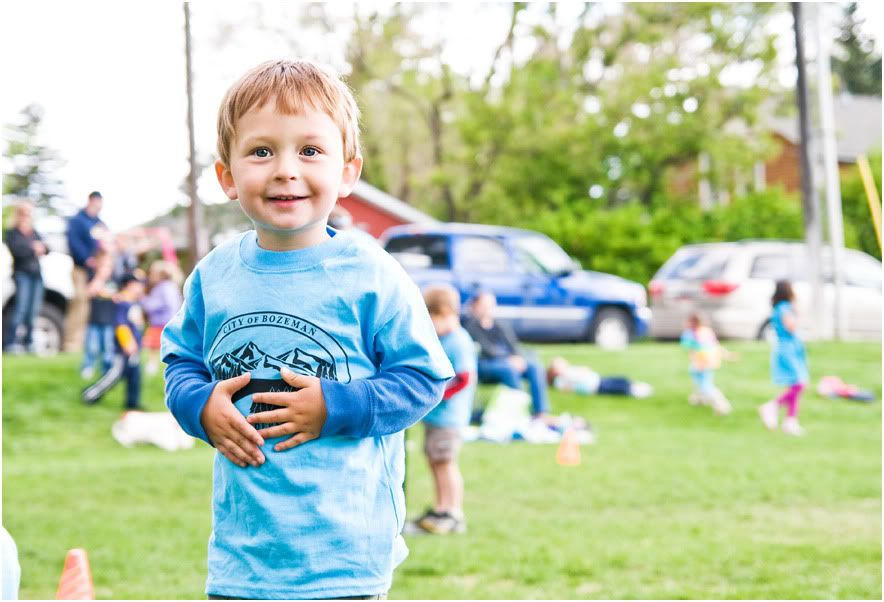 Team blue, The Bobcats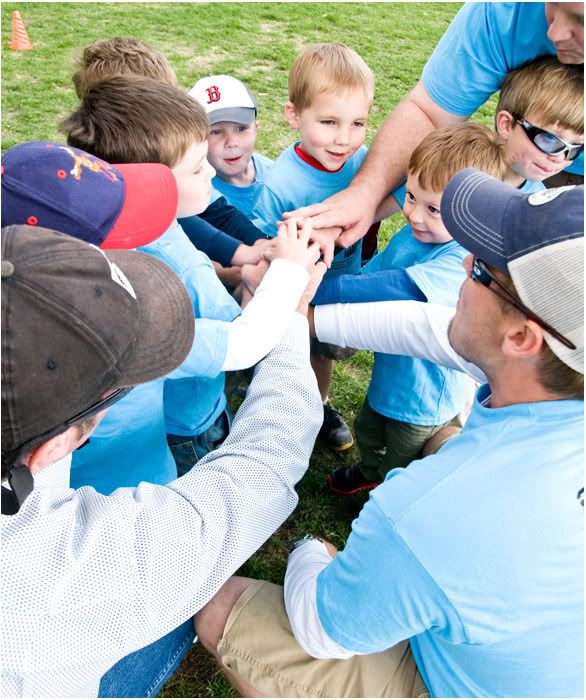 Audrey is doing great! But as I mentioned above, the weather has been a little harsh lately so we haven't had too much of a chance to get her outside. It was 36 degrees today, 20mph wind, and snow. Two more days of similar weather then we will be up in the 70s, sunny, and calm; a typical Montana spring.