Audrey is still surprising everyone by how well she is recovering. She continues to get weened off of her oxygen. I have to make this brief because we are just about to head up to the hospital.

Audrey's little zone of the NICU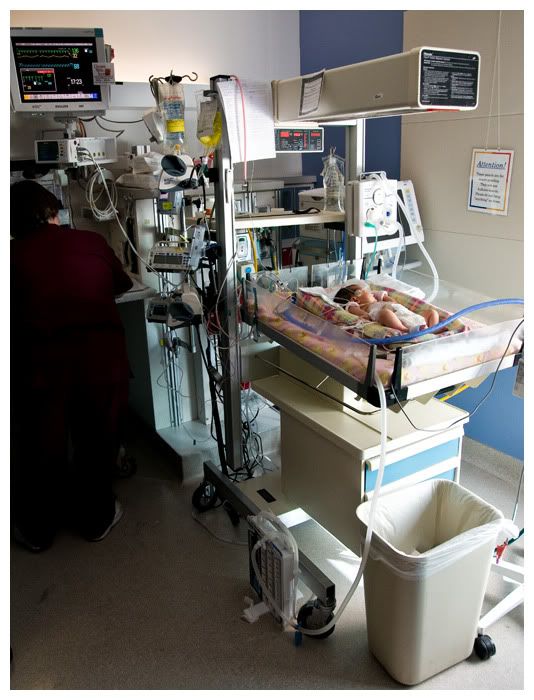 Morning time for her. Notice the big bandage across her stomach?



This is what is behind it. Here she is just resting as usual.

Meet our hero, Dr. David Skarda. This is the guy who repaired Audrey's diaphragmatic hernia. When we first met him pre-op, he was a little quiet. As we were walking back to the waiting room, he came after us and to make sure we knew exactly what was going to happen. Every time we have seen him he has made sure to take extra time for us to ask questions. Honestly, I have seen him get rushed into emergency surgery, yet he still makes us feel like there is no rush for us to ask him whatever it is we have on our minds.

Thinking about all of this right now, I am so appreciative for all of the nursing staff as well. For the most part, they have been world class here. That said, I still can't get over my true feelings about Dr. Skarda. Seeing him in the halls at the hospital, it really does feel like I am catching a glimpse of a celebrity or a fictional super hero.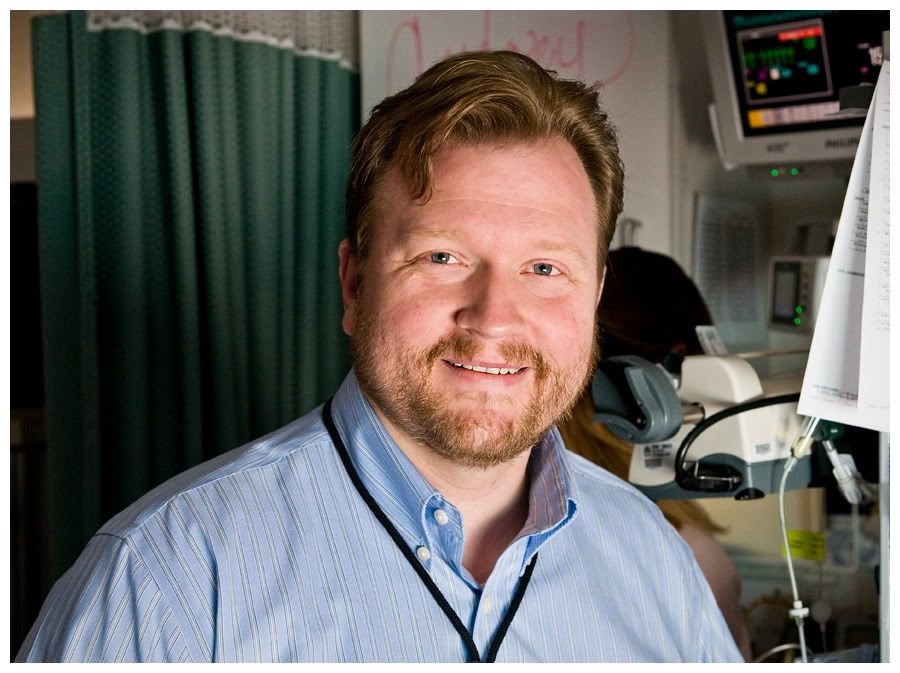 Look who came to visit?!?!??!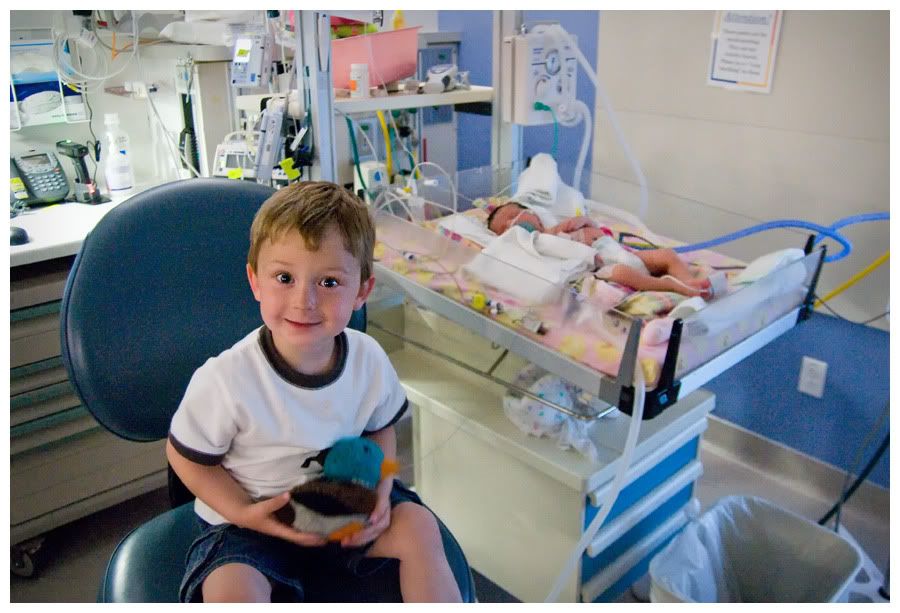 Henry is here, and I can't even begin to explain how happy we are to see him again. Even being away for just a few days it feels like he has grown up more. He is excited to be down here with us, and we are excited to have him here.
Other big news - Audrey got her chest tube out (thanks to Dr. Skarda's recommendation!) so that we can finally HOLD HER TODAY!!!!!
And with that, we are off to the hospital to hold our baby girl for the first time in three days.