Last week I was in Florida at AACR. Upon my return, I took some time off to get a few days in as the ski season is winding down. By 'ski season is winding down' I mean that they are soon going to turn the lifts off. The snow is still crazy here. Bridger got 14" last Thursday, and Big Sky/ Moonlight got a little more than 5". Stephanie and I got out to shred Big Sky on Friday, and Moonlight with Henry on Saturday.
Henry absolutely loves being up at Moonlight. He seemed happy to get away from the Snow Flake lift. While riding up with us, he kept saying that he wanted to 'ski fast, ski fast.' Henry also remembered the Moonlight lodge from our wedding. A funny thing happened while we were eating lunch there. Henry has long since associated skiing with having french fries at lunch. Well, the wait was quite long for food and we got some food from the deli. He kept saying he wanted fries, and finally some one on a couch near us (yeah the lodge is full of couches) got some fries and Henry wouldn't stop yelling for them. This guy caved in and gave Henry some fries and without so much as blinking Henry wolfed them down. What a kid.
Here are some photos from the day.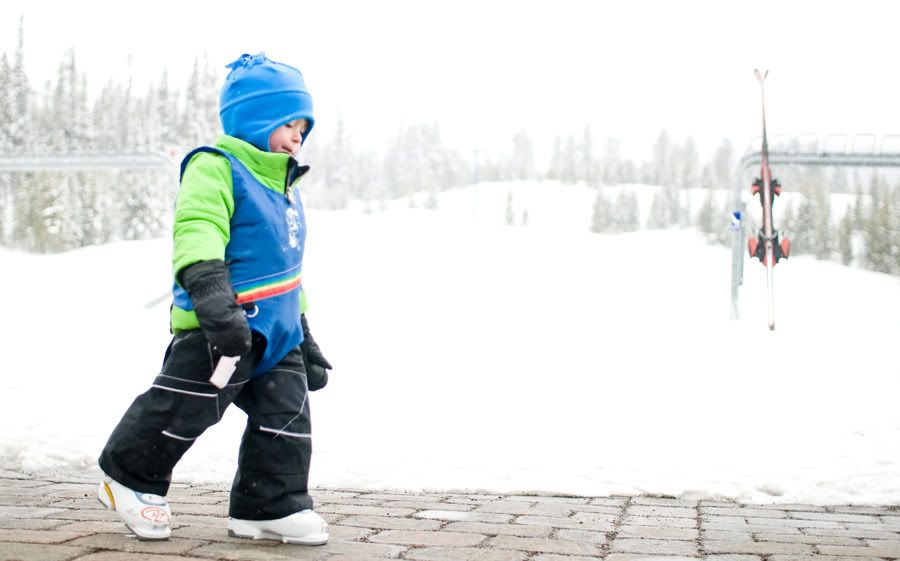 Then we headed to the Cinnamon Lodge for dinner. Henry enjoyed some of his favorite adult activities like playing video Keno and drinking both a magarita and a strawberry daiquiri (virgin, of course).
After heading home, I opened up the umbrella and Henry was so pumped. He kept talking about how he needed the umbrella for when it rained, in his own little words of course.
Today was quite nice out. Henry and I played as Steph cooked up some Tacos. The pics below are from enjoying the spring weather. Henry and I later went to the hot springs with Al and Jaeda Parker. Henry LOVED it!