I have made a couple of photos over the last week or so that I can post here tonight. We continue to settle in, and as I write this Steph is on the floor doing some late night drafting for school.
Henry has really made our house his home. Crendle still isn't sure what to call a building that doesn't have a couch, but soon enough we shall remedy that situation for her.
The weather has been classic Bozeman, alternating between big snows and spring warmth. As always, the sun has been shining.
This morning, Henry and I woke up earlier than Steph and went down to have breakfast.
He had some toast as I warmed up some pancakes that Steph made for us the day before
We hung around for a while getting ready, and then went with Steph's Dad to the Museum of the Rockies. Henry absolutely loves this place. There is currently an exhibit on frogs that he won't stop talking about. He grabbed his Grandpa Jim's hand and ran him through the whole thing. He also always says "geyser" when we talk about the museum. There is a kids room upstairs that has a fabric geyser that emulates Old Faithful. Usually when it goes off, most kids start crying because it is so loud and sudden, but Henry likes it. He likes climbing around in the kids area a lot.
Steph's sister was in town with her son this weekend. Boy oh boy does he looooove little Bodhi. He is 8 months old, and Henry loved performing for him as much as Bodhi loved being entertained. A couple nights ago Henry was taking freedom fries (that's right folks) from my plate and eating them. He was also taking them over to Bodhi and showing him how to eat them. He'd put one in his mouth, say "Fry" and then point to his open mouth and say "mouth." He was really egging him on.
They all played at our house...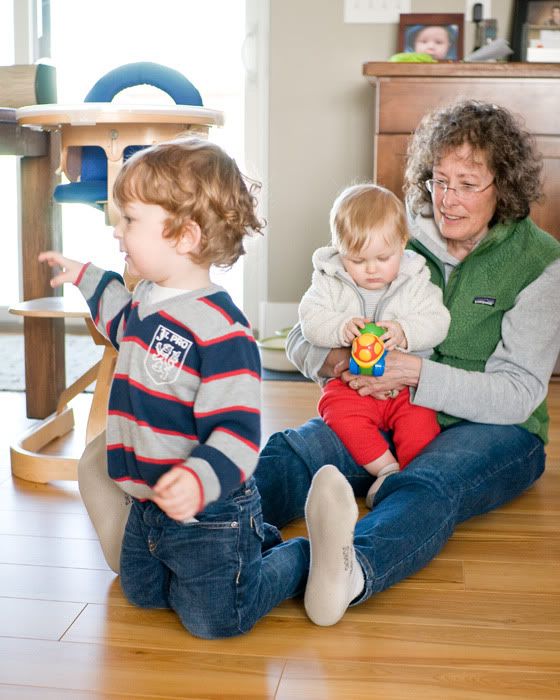 And yesterday we went to the Children's Museum. Both Bodhi and Henry just got stuck playing with a big tub of wheat grain.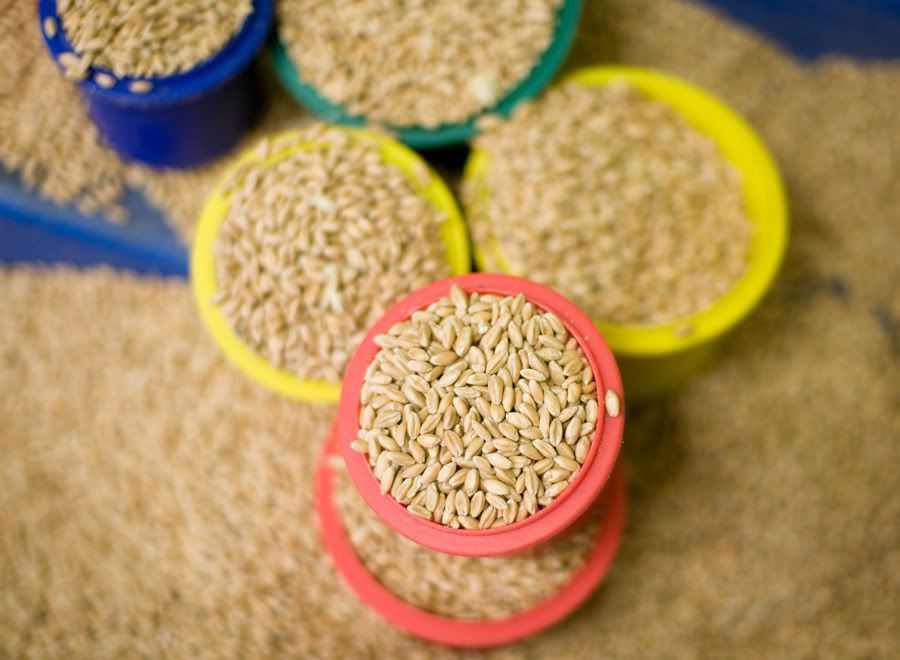 The day before that the girls and little ones went on a walk around our quiet neighbor hood. Well, I guess that isn't correct. Henry hung back with me to look at a big truck for a while. When the gang caught up to us back home, the dogs came full speed at Henry. This photo cracks me up because it looks like Henry is about to get smoked
The main culprits managed to let Henry escape with a fly by. Notice that in the distant top left of the photo, Henry's beloved sister Crendle actually circled back and took him down, haha.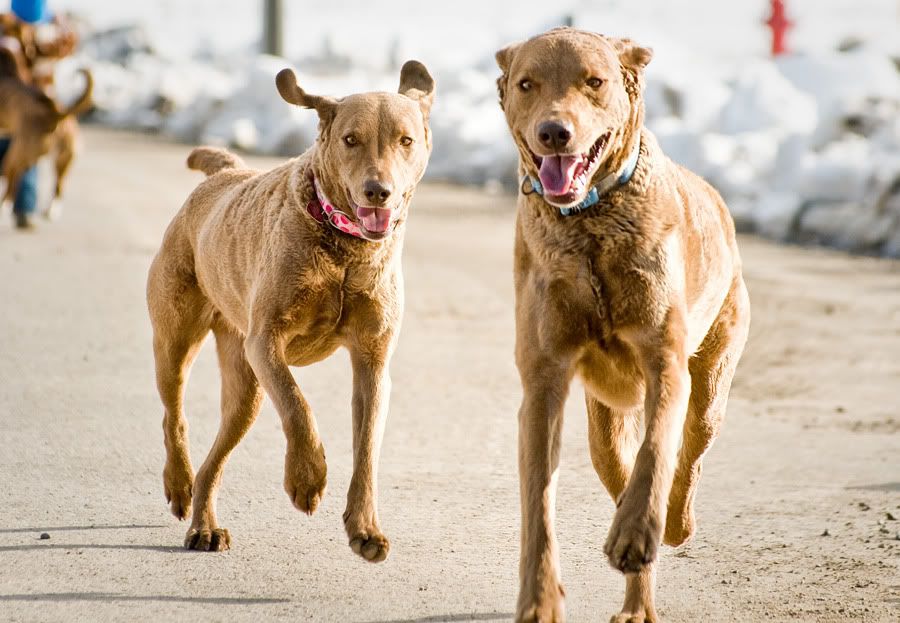 Two random notes. I got a flash for my camera, and so some photos may start to look a little different as I begin to learn off-camera flash. Examples seen here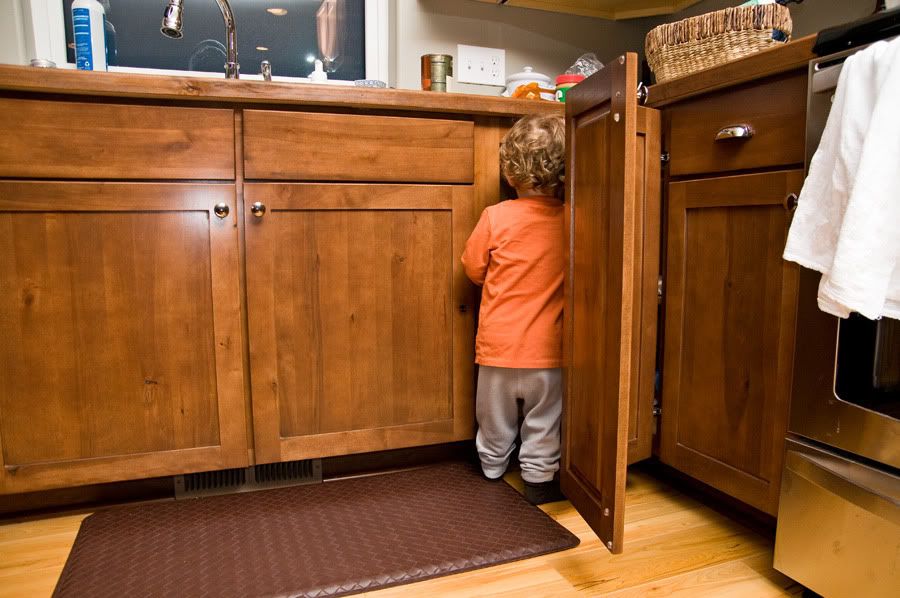 Finally, I took a photo of a train during a morning snow. The two people who have seen it seem to like it.