It's been a busy few months and it finally wore me down to getting sick. Let's recap on some of the fun things we've done along the way - things that make having a bad cold seem worth it.

I skied deep deep deep powder with a colleague of mine, and only had to face a long lift line twice. It was DEEP, as in waist deep at a minimum.



Henry checked out the crane pulling the forms from a neighbors footings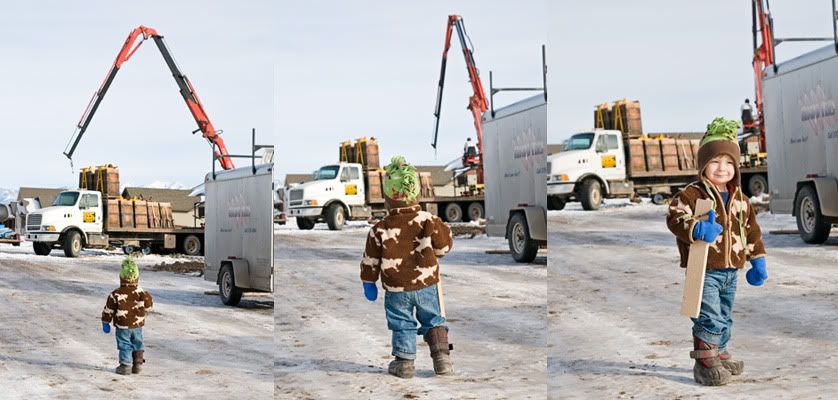 And the house is nearly done.