Here is what we started with Friday at around noon (thanks to the tapers for taking an entire extra day...)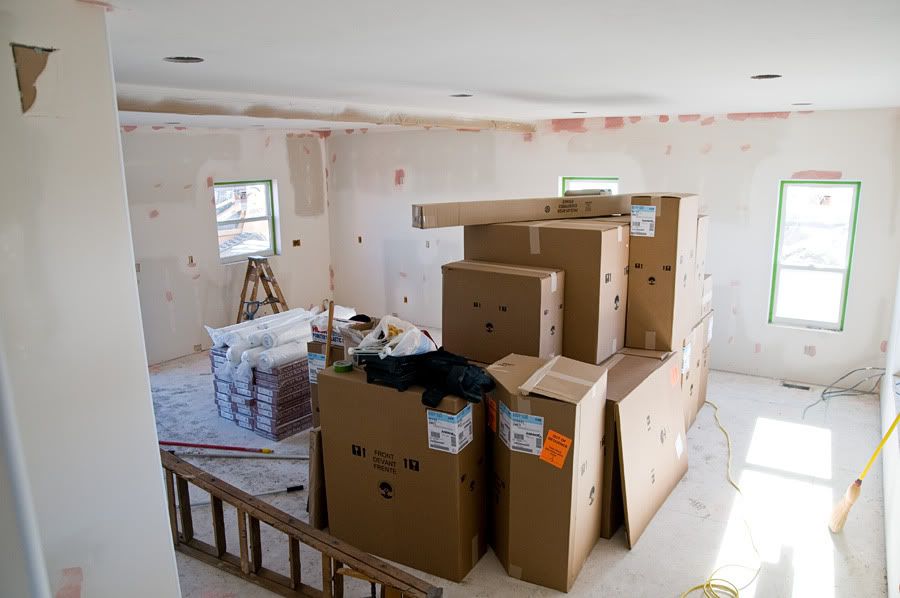 And here is where we ended up at 11pm Saturday
The good news is we are all cut-in for our second coat tomorrow morning. And all the of the ceilings are done in the entire house. That means, along with the first floor's second coat, we are ready to go paint the walls up stairs. The tile has been set in both up stairs bathrooms, and they will get grout-ed tomorrow.
The big boxes in the middle of the house are our cabinets, which should begin being installed Monday morning. No coincidence, that is when we will start laying the floors (stacked on the far side of the cabinets).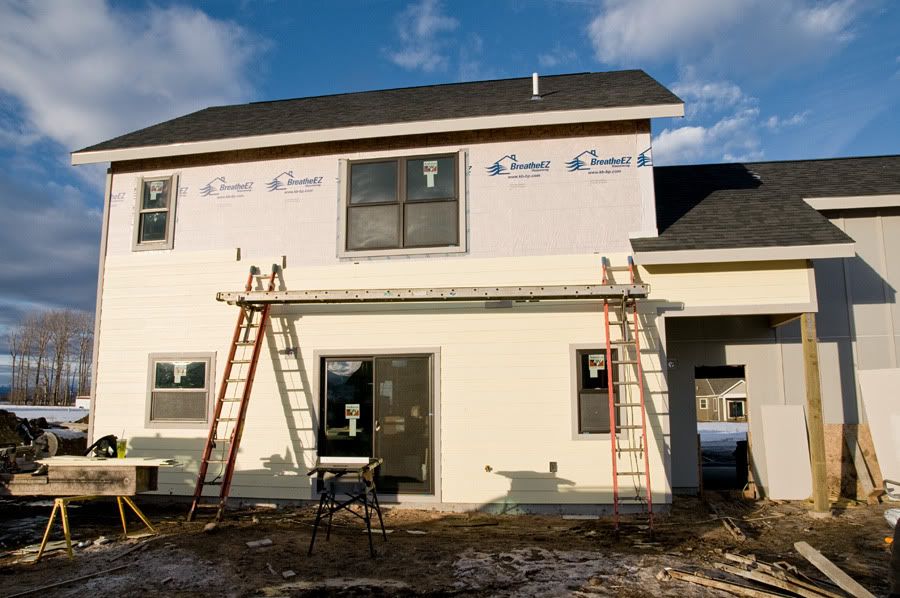 The siding is really coming along. Our siding guy (Jeremy) is a champ. Note: the trim is just primed, it will be painted white in the summer. Also the gray on the back of the garage (board and bat) will be painted a more pleasing color gray.
We will get our driving and front porch poured Monday morning. And by the end of the next week our house will be 99% of the way there!
As for Henry, well, he is under the weather again. He wants to come help, but that usually results in him chasing Crendle around the house with a paint roller.
The other day when we were at his friend Sophie's house, they were running all over the place. I asked Henry if he wanted me to take his picture. He smiled, and walked backwards quickly to the center of the room, struck a pose, and waited to here the camera click
After this click, he broke out laughing. What a goof ball.
Stayed tuned for more photos and videos!