Matt, our framer, had to have come in on the weekend to get this much done since last Thursday. He has got the exterior up and some of the interior framed on the first level, and when I drove by today at 4:30 he was nailing down the sub-floor on the second level. Whooohoooo!!! Go Matt!

Here is the first level of our house from the front, the back, and the back from a longer distance away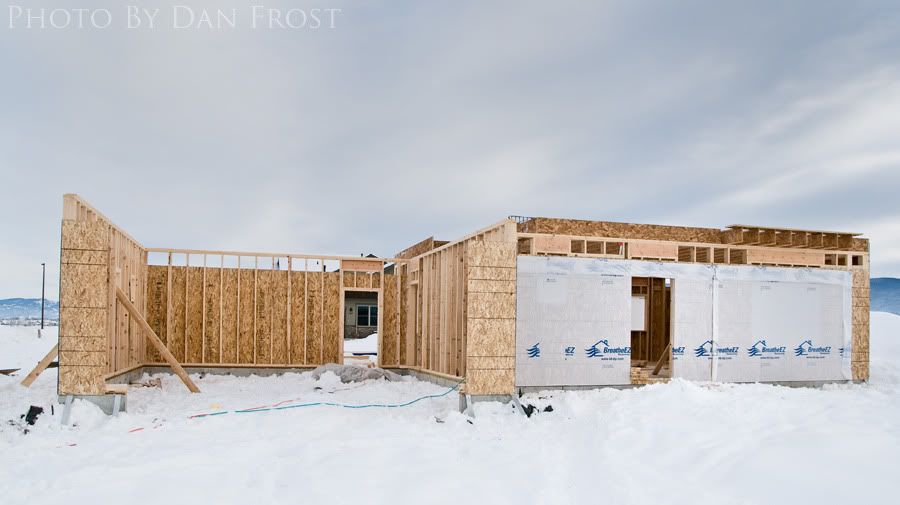 Here is the inside of the first level
Living room


Kitchen


A bathroom, closet and the (future) stairs


The pantry, entrance from the garage, and laundry room are back there, along with a dining area in front of the sliding glass door



Second story coming soon!!!!

It's small, but it's going to be perfect and we are very excited!!!!