Well I am really falling off the wagon on this blogging thing. Work, house stuff, work, Henry, work, frisbee golf, etc... have been getting in the way of keeping my small readership fed with Henry cuteness.
We will get all the bids back at the end of the week and figure out some of this house stuff. Then we can relax one compartment in our brains and completely stress another. Work is going well and Henry is a champ. He knows his nose, mouth, eyes, ears, feet, and tummy. He can climb on the fireplace, kick a ball, and do all this other totally awesome stuff.
Henry got a sandbox and thinks it's totally sweet. It's the longest he'll spend in one spot, and Henry always comes out with sand EVERYWHERE.
We went out to Music on Main the other night and heard Tony Fertado play. He was really really good. Henry was dancing like a mad man, and started hugging everyone. He was giving a lot of hugs to his friend Sophie, it was hilarious. He is a pretty sweet little kid, he blows Steph a kiss good night as a bring him into his bedroom every single night.
Anyways, a couple of photos, but none of them are too recent. The most recent is last Thursday. Enjoy

More Corn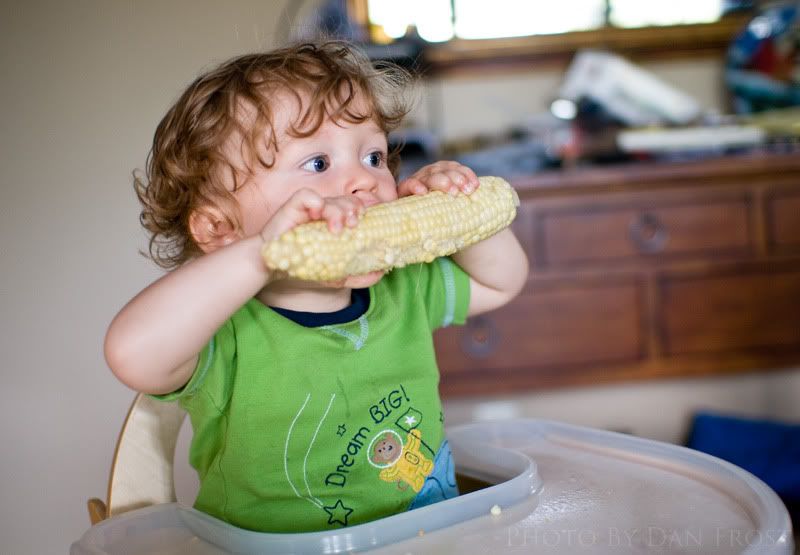 Sand Box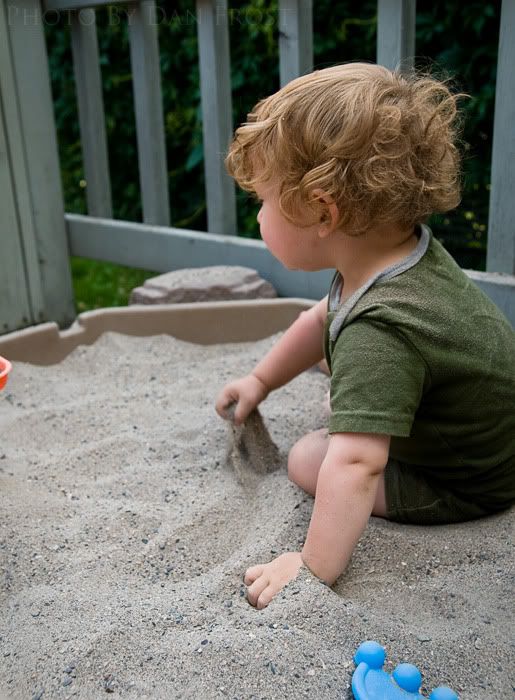 Hugging Sophie at Music on Main