We have been so dang busy lately that this blog has ground to a halt. The update is we bought a lot on the south side of Bozeman, and should see a first draft of floor plans from our architect as soon as tomorrow. It is an exciting, yet frightening, experience. And with any luck, we should be in our first house by the first of the year.
Henry has been busy growing among other things. He and I spend a lot of time outside when I get home from work. Honestly, outside is far and away Henry's favorite place to be.
Last weekend we took my Dad up to Palisade Falls. Henry has been here before, but this was the first time he was there while aware of his surroundings. He was pretty pumped. I took him way up by the falls, and even though he was in the backpack I could just sense how intensely interested he was in the gigantic water fall.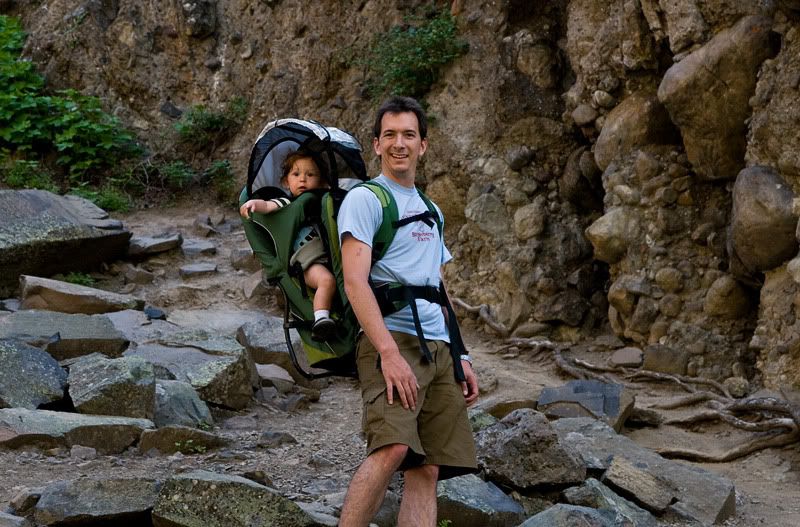 On Sunday we went up to my aunt and uncle's house for dinner and to hang out. Henry got his own ice cream cone and well.... you'll see for yourself how happy he was.



And of course he had a lot of fun running around

Today he will get his first hair cut, it should prove to be quite the event.
Rest assured that if we aren't posting it is because this little guy is too busy to let us...