First - The Haircut! I know I know, it isn't too revealing, but I promise you he looks pretty cleaned up.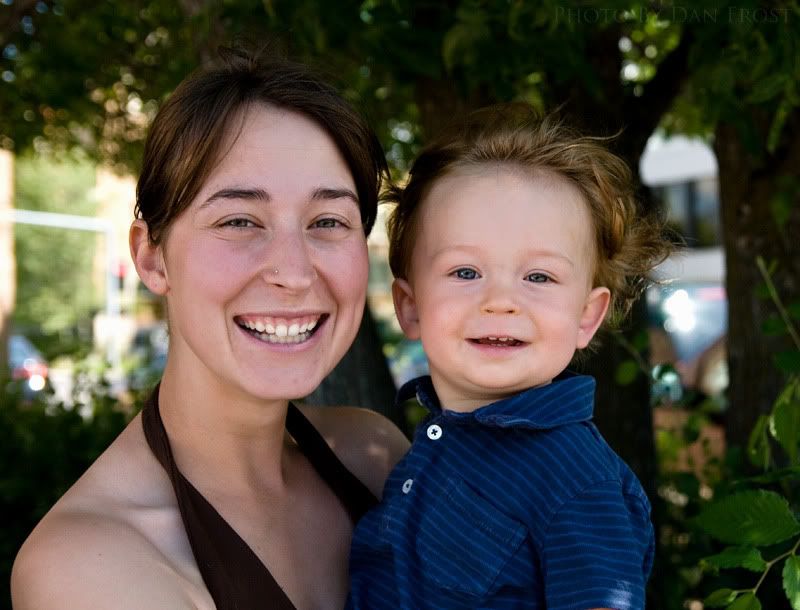 We hiked Castle Rock last weekend. It was such a trip, Henry wanted to get out and walk as much as possible, but at his pace we would have never made it to the top. The morning was cool, but the temp was supposed to sky rocket in the afternoon and that put some pressure on us to bang the hike out quickly. Steph's Dad carried Henry on his shoulds for a little bit, but 90% of the time he was in the pack. I have come to realize that I am not in the kind of physical shape I was in before I started working a desk job. That and Henry has gained a few pounds. The hike was beautiful and shaded, and at the top we enjoyed a nice cool breeze and some wonderful views.
Just beyond where they are sitting drops off several hundred feet and spills out into the canyon leading up to Big Sky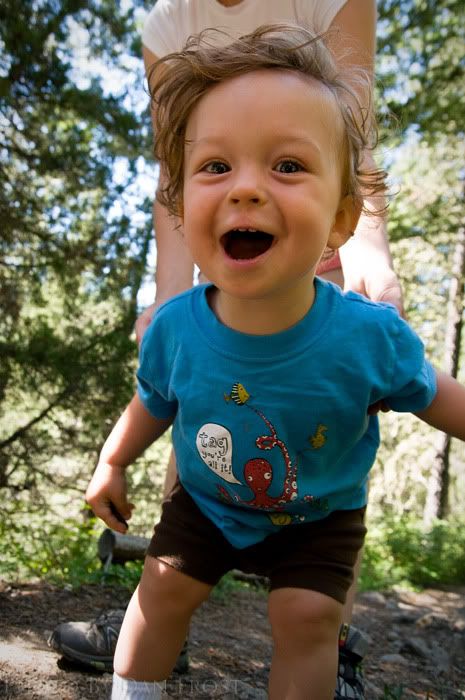 We also took the Dude to the Gallatin County Fair. This was a trip, especially because both Stephanie and I grew up in large metropolitan areas. All sorts of livestock being auctioned off to the farming community in attendance. Henry loved seeing all the action. He went on two rides, but never got a chance at the Ferris Wheel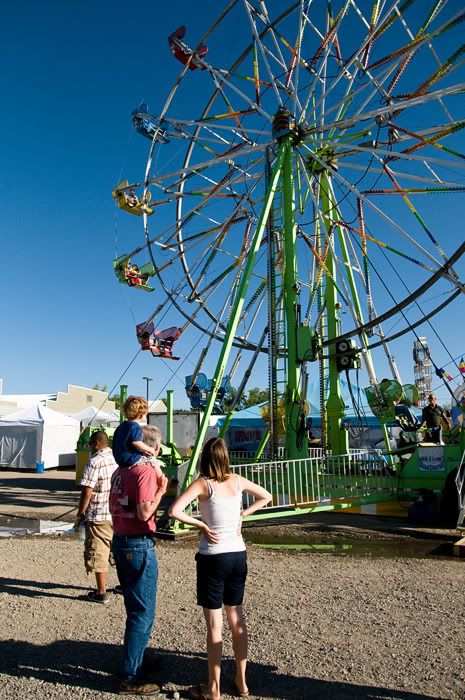 And finally, our house plans are coming along. It is still a little bit "pie in the sky." The image below is an elevation sketch done by Matt Faure, we had him fix a lot of things from the first set of plans, and we will get a second set today and hopefully a final set tomorrow. Then it has to get bid out to see if we can actually afford it. Please wish us luck!!!