I must apologize for my lack of effort on keeping this blog entertaining. Henry's cuteness and variety of adventures carries a lot of weight, but I still need to do my part to make sure the people that read this get more than an convoluted photo album. I don't have photos from this weekend, but I will fill you in on the latest and greatest that our little family has been up to.
This weekend was pretty relaxing. I spent some time with my colleagues from work in the morning, golfing on Saturday (while it was snowing), and skiing at Bridger on Sunday (in the snow, duh). Monday was really nice to actually sleep in (til 7:45) and actually spend an entire day with just Steph and Henry. Henry grows more wild with every passing day. Most of the time this is awesome, some of the time it is not so awesome. Every now and then he lets out a crazy and super loud battle cry that sounds like you just slammed a car door on his hand. The reality of it is that he is just testing his battle cry for such a situation and is in fact very pleased with himself and how loud he can be. He likes to be chased around the house and startled while being chased. I will track behind him saying "I'm going to get you" in louder and louder voice until I actually grab him under the arms and tickle him silly. Also he does laps around the kitchen/living room at night. He goes 'round and 'round on his own. The fun part is I'll sneak in and really try to scare him when he comes around a corner. I thought, the first time I did it, that I was certainly going to make him cry. He jumped about two inches and laughed really hard. The other thing he laughs at is being scolded. I have tried to write this off as him not really understanding that he laughing in my face when I am telling him no, but today we were watching Harry Potter and Snape was super pissed at Harry and Henry was uncontrollably giggling, oh boy.
Today we took him to Lindley park. It is a really nice park on the east side of town. He had a shiny plastic windmill thing and was running around in the grass with it. I was actually glad I didn't have my camera so I could really take in the pure bliss that Henry was experiencing and emitting.
Work is going well, and we are all excited (and a touch apprehensive) to fly to Minnesota a week from Wednesday. I haven't had Chipotle for about two years, and oh yeah there are probably some friends and family I will see as well, but oh man, the Chipotle, it is going to be amazing.
A few photos and we're done. We're looking forward to seeing many of you back in Minnesota soon!

This is an old one. Henry never sits still, but he seemed to understand that on Mother's day he should show his appreciation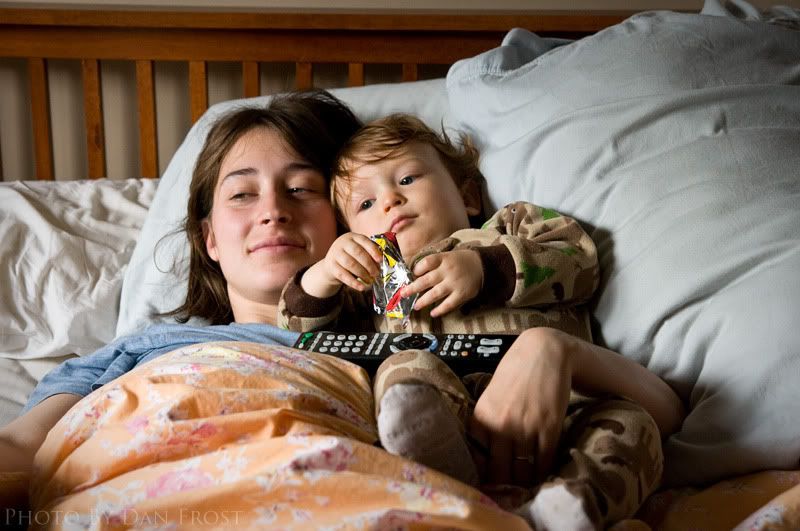 These are from Sensational Babies at the Museum of the Rockies. Henry's first parachute game experience




And finally, Henry grabbing a bite to eat with his Grandpa G