It has been far too long since I have updated this thing. I have been taking fewer photos, but have still been shooting the wild life of Henry James. This weekend marked his third weekend up at Bridger Bowl. It is pretty cool that so far every week he has been walking he has been skiing. However, given the warm spring weather we've had lately it won't be too long before the ski resorts close.
On to the photos....

Clicking in for the first run of the day on Snow Flake (the bunny hill)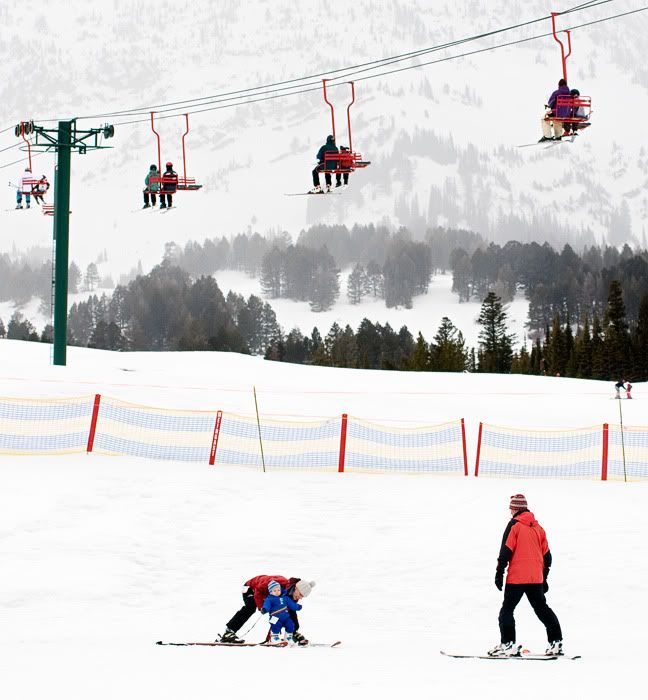 Riding Down with Mama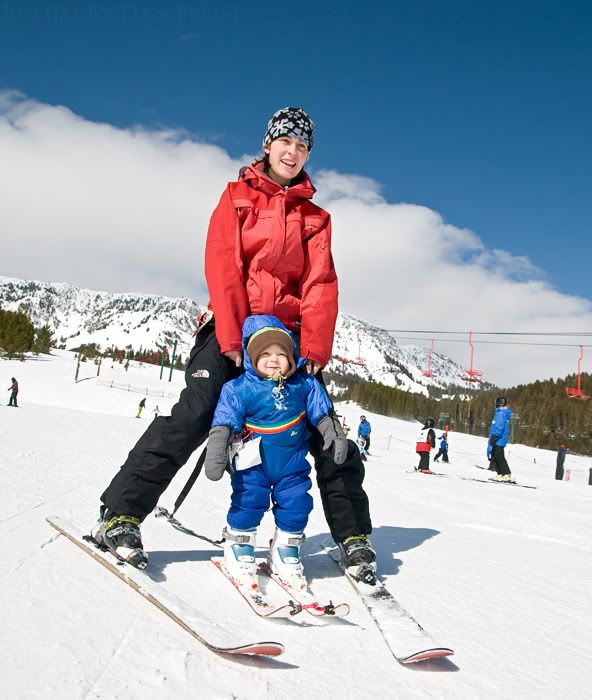 Lunchtime Apres Ski

After lunch Henry decided he was going to do THE BIG HILL!!!! Thats right folks, Henry had his first ride up Powder Park (NOT the bunny hill). As a Henry Ski Pilot, I can tell you that it is significantly more work to have him ski on steeper hills, longer hills as well.
He did really well and had fun in a new part of Bridger. Henry also liked being out in the open and going faster than usual. However, the bigger the run the harder they fall.....asleep. On the way up for his second run Henry fell fast asleep on the lift. Stephanie had to ski down with him sound asleep in her arms, he ended up sleeping for an hour without so much as opening his eyes and woke up in the lodge.


Sleeping on the way down Sunnyside





Finally, a funny picture of Henry watching his Grandpa Gillet grill. He realllllly wanted to know what he was doing out there. As usual, no pants.