We had some time to be out in the yard this weekend because the new hard wood floors in Steph's house were being stained. Henry LOVES the grass and being in the yard. He wants to eat the grass and the leaves, and he loves to watch the cars go by. Also this weekend we went out to Rock Creek Farms to get our pumpkins for Halloween. Henry seemed to like the farm atmosphere, so who knows where he ends up in life. Here are some updated photos from the past few days.

Out in the yard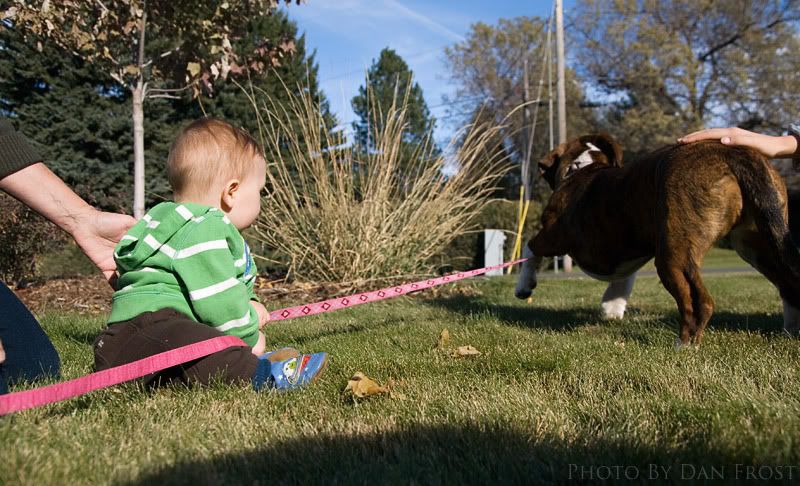 Pumpkin's from the barn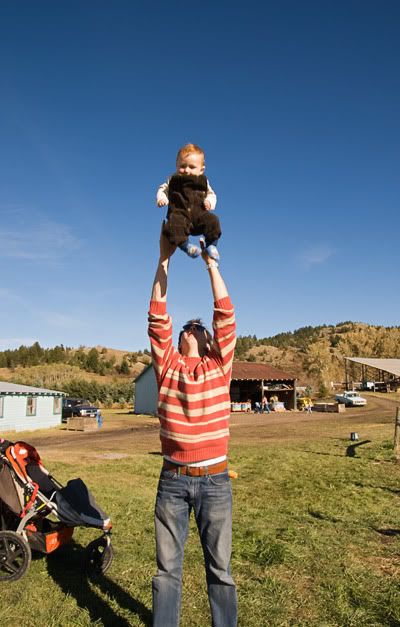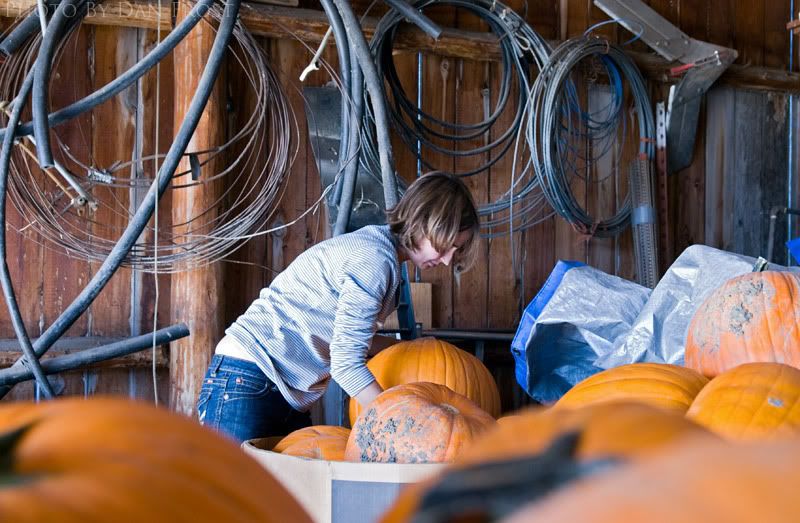 Future Pumpkin Model



Out in the yard again

Videos
This one is funny because Steph is trying to feed Henry and he keeps getting distracted by Crendle... again and again and again.
Here Henry is out in the yard watching cars go by and playing with the grass
This is the grand finale, Henry playing with himself in a mirror of a dressing room.