Henry is now almost six months old. Since the previous update much has changed. Henry is now rolling all over the place, he has TWO teeth coming in, and is now eating some solid foods. School is in "full swing" now, so the updates may come few and far between. Alas, I do now present a lot of pictures with explanations, when needed, above the photo.
Henry playing with his sister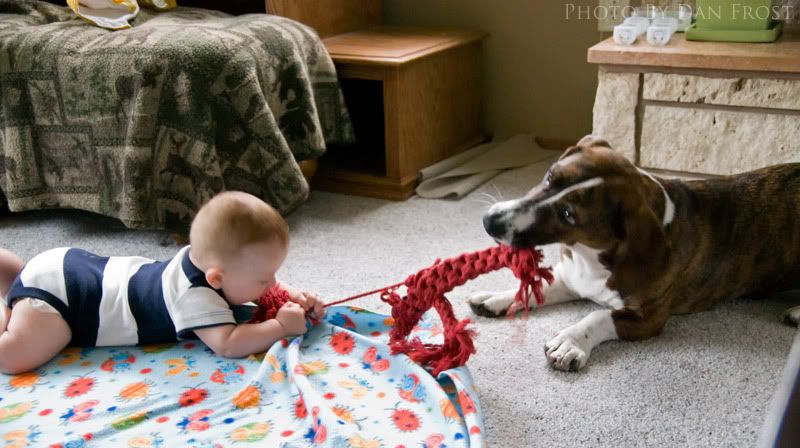 Henry eating eggs (not his favorite)
Henry eating avocado/banana (his favorite!)
Trying to see his teeth, didn't work very well
His attempt at eating the camera
Also, Bogert Pool closed this past weekend. To celebrate the occasion they have a dog swim. Essentially for the last two hours the pool is open for the season they open it up to dogs. We were hoping Crendle would want to swim, but she wasn't too into it. The event was absolutely insane, and the pictures that follow really don't do it justice.
Waiting in line
The insanity
Crendle, Henry, and Steph soaking up the insanity
The cutest chunky man on the planet