As usual I begin this post with a note about how long it has been since I have updated. We have been quite busy this past week and have the pictures to prove it.
First allow me to address the photos from Loneman Photography. The proofs are online and we are very pleased with them. If you'd like to view them go to
www.lonemanphotography.com
and click on Client Proofing. The password is case sensitive: FR154
Now onto the action.
This is how Henry plans to sleep someday...
On Wednesday Stephanie, Henry, Crendle, and I went on a hike up Grotto Falls in Hyalite Canyon just south of Bozeman. We went with the Parker family (Al, Becky, and Jaeda) and two other families. This was the first time we had really done social event with other families and it was very fun. After our hike we went down to a camp ground on the reservoir and grilled out. It was one of the nicest days we've had all summer. I have several pictures to share from the day...
Al and Jaeda geared up and ready to role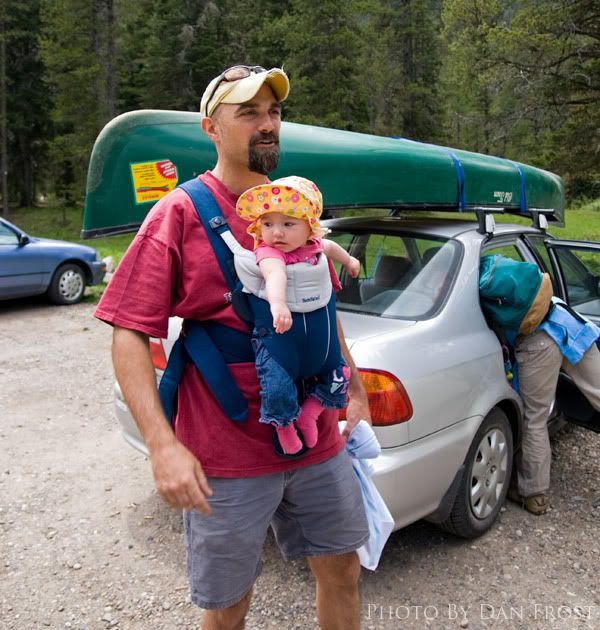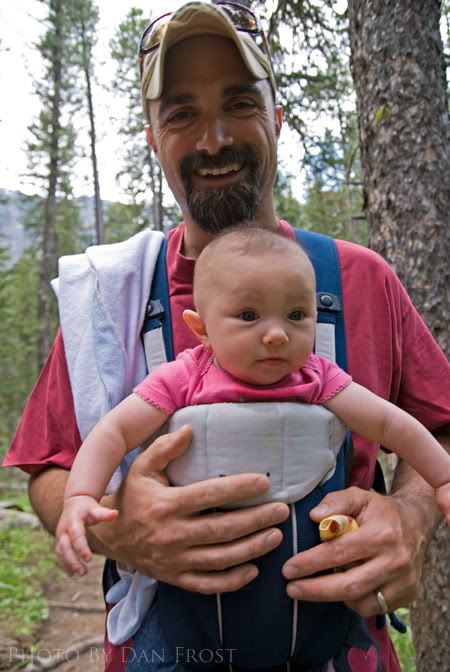 Stephanie and Henry at the top of Grotto Falls
Back down at the reservoir, this was our slice of heaven for today.
Crendle mooooodeling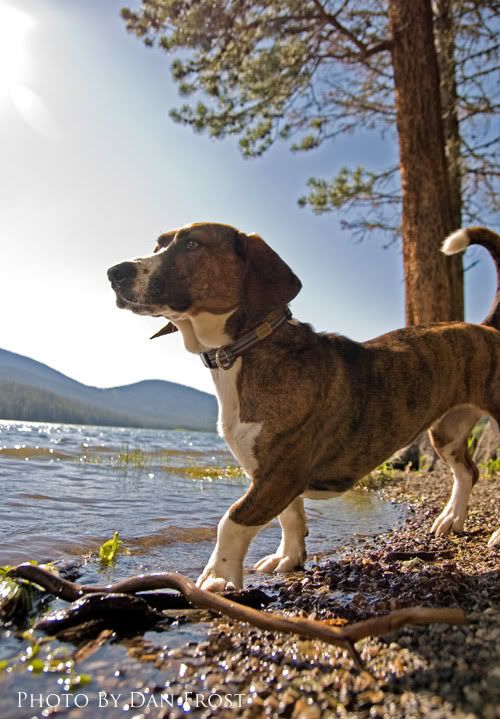 Jaeda in the water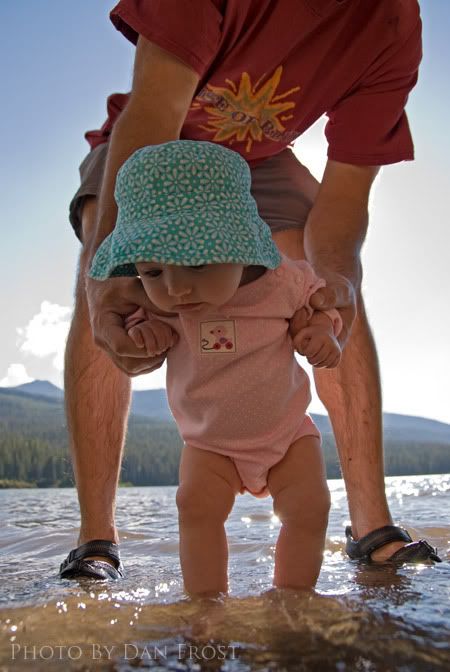 Another view from our location
And of course I will close with a photo of chunky-monkey Henry