We have finally settled in and I have finally had a chance to chew through some of the photos from our adventure. Some aren't from our trip, but are from just days ago. Enjoy!
We started by driving through the night to Edina. Here, Henry really took to the spirit of vacation and both lounged around and practiced his walking.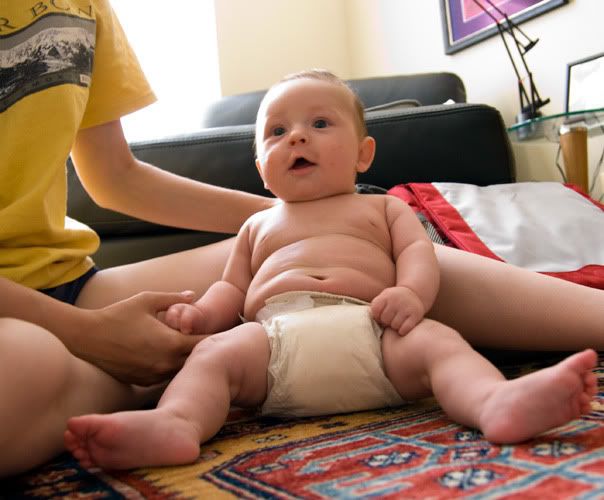 The first weekend we went out to Mark Egan's cabin on Big Island. It served as Henry's inaugural boat ride and his first island experience. He loved both!!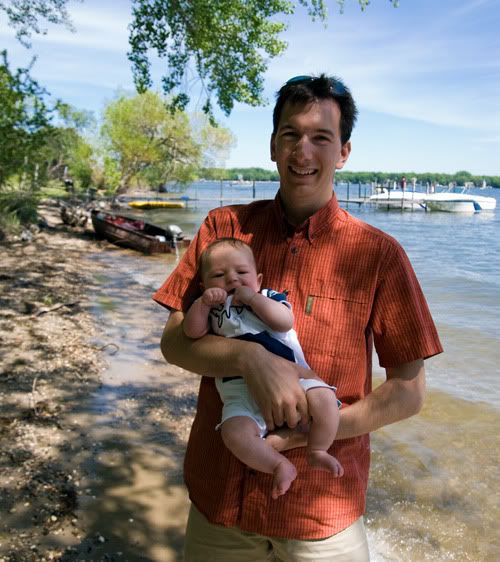 On Memorial Day itself we headed to the Science Museum in St. Paul. Stephanie's maternal grandparents came with us.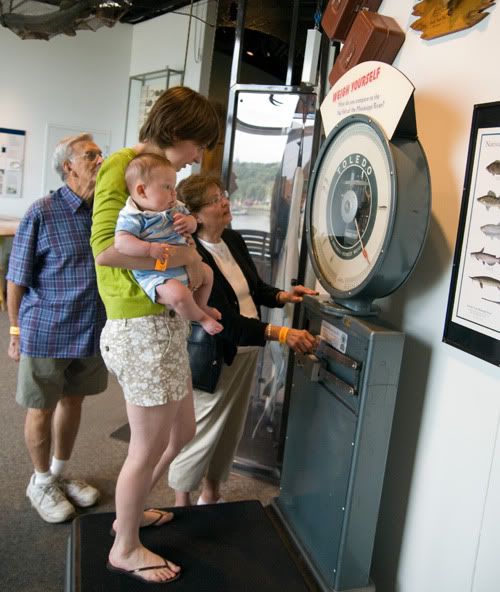 Throughout the week Stephanie, Henry, and I spent time seeing friends and other family. We walked shopped in Stillwater and just tried to relax a little and enjoy our surroundings. During the week we went to see Stephanie's Aunt and Uncle, and Henry got his second boat ride.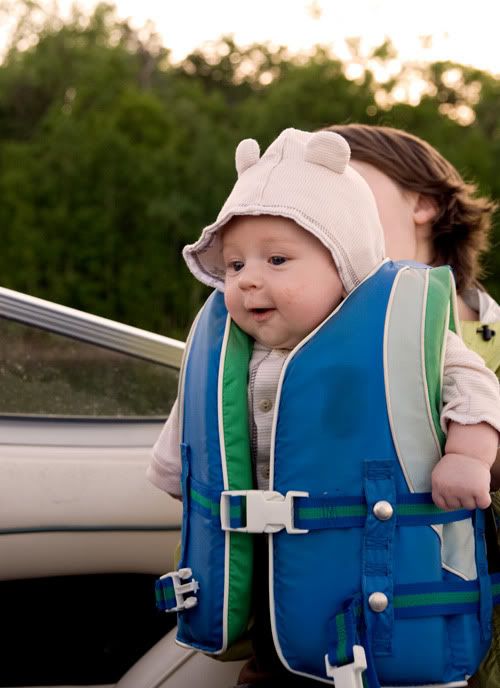 The second weekend was spent with my family, the first day we saw my Mom's side of the family. Henry got to meet his Great Grandma and Grandpa Stifter for the first time. My grandparents were absolutely thrilled.
On Sunday Henry got to meet my Dad's side of the family including the other grandchildren on that side of the family.
Sophie read him Brown Bear Brown Bear
The trip was great, but we were so excited to get back to Montana and to Crendle in particular. As seen below, Crendle is very excited to have Henry and the rest of us home, and life went back to normal.
(Henry has discovered the television)