Since our trip to Minnesota I have a had serious back log of photos to process. Thankfully I am through all of them and I do have some funny pictures to put up.
Danielle came into town the weekend after we returned. Now that Henry fits into his Carharts, we thought it'd be a good time to take a photo of Henry in his bibs and his aunt that gave them to him.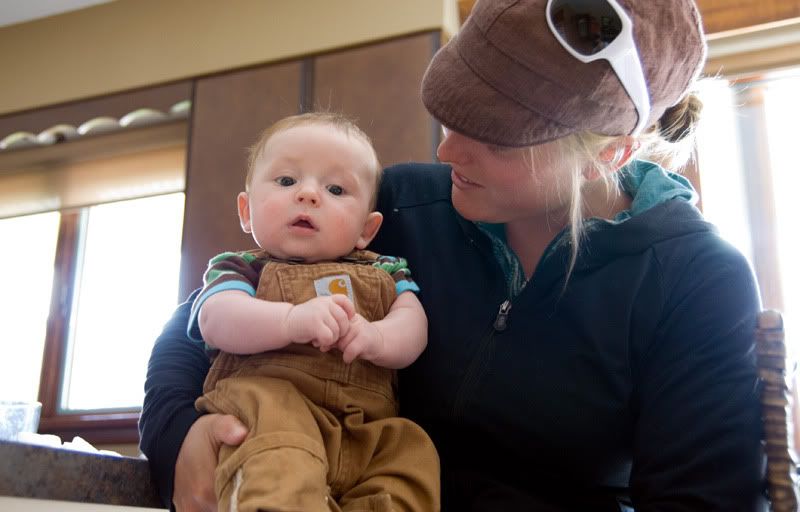 While she was here we went up to Eagle Rock for a walk and we came across the elk heard
Henry had his very first pool party as well that weekend. We are trying to get him prepared for a weekend day at Chico Hot Springs. Here, seen in his lady bug floaty with Crendle in the tub too.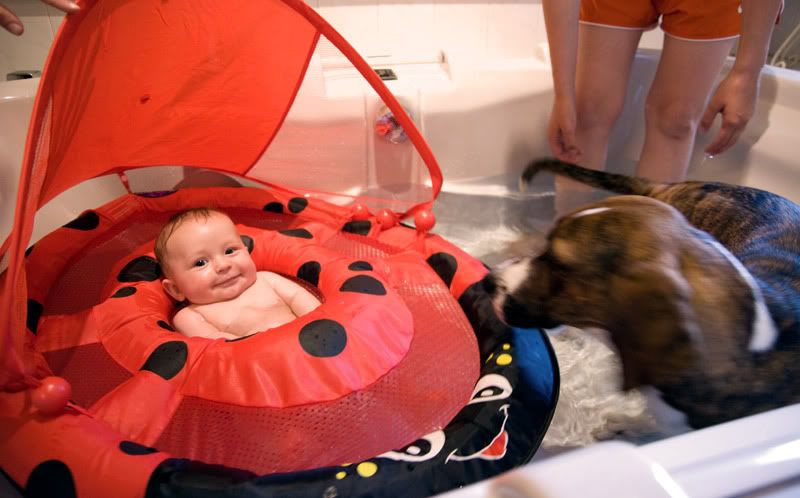 Henry also enjoyed lounging in his new bath robe. He was so into the lounging that he demanded a bag of potato chips and soon after a funny sun hat. Many thanks to Sean and family for the robe!
We also went up to Bridger Bowl to walk around. There is still a lot of snow up there, and much skiing to be had. This also served as Henry's first trip to Bridger. He loved it.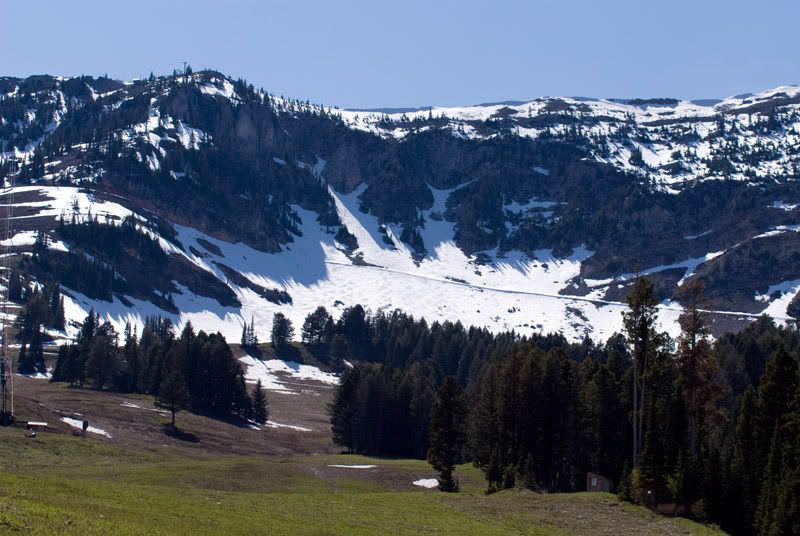 Thanks for continuing to follow along. I will try to be more diligent about more frequent posts. Henry the Chunky Monkey says hello and goodbye for now.