Just a quick update to please the masses. Last weekend was very fun. Father's Day in particular was a hoot. It rained all day Saturday and Sunday morning, but we got up for a hike early afternoon on Sunday. The weather broke late in the morning, and by the time we on the road it was as sunny as could be. We hiked up the to Ross Pass (as seen in previous photos) from the East side of the Bridgers. The hike was very scenic the whole way up, and the top of Ross Pass is full of beautiful wild flowers and spectacular views. I should also mention that the drive up to the trail head was quite exhilarating... Given the rain and the quality of the road, we had to really push the cars up through some nasty mud to get to where we needed to go. Anyways, a few photos from the hike....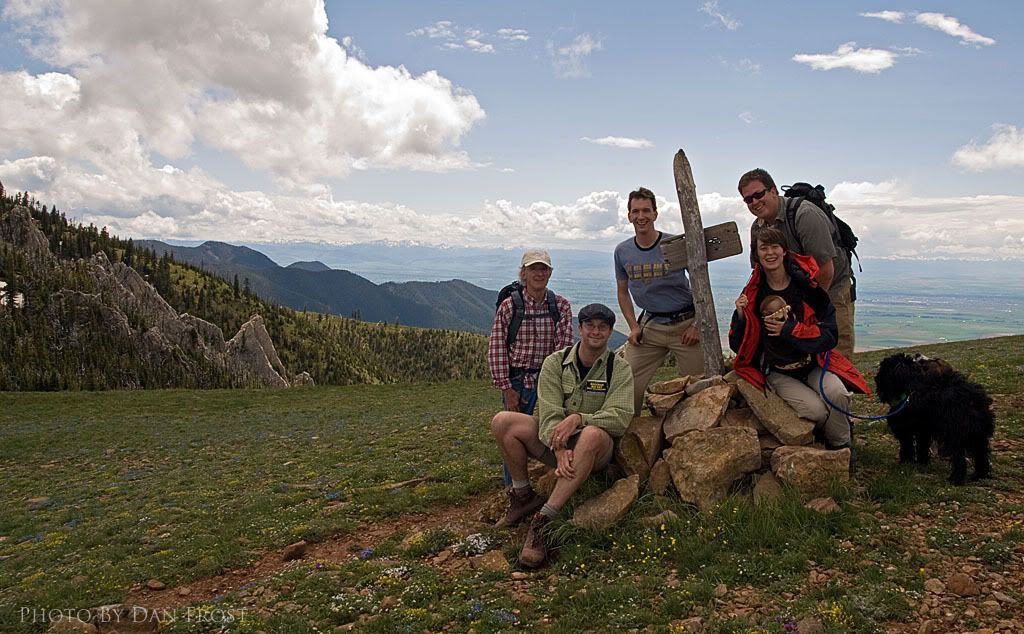 Yesterday the fam went to
Loneman Photography
's studio for some family photos. They did such an amazing job with the maternity photos and we have no doubts that this next batch will be just as great if not better. Doug Loneman was courteous enough to process two photos quickly and put them on facebook for us to see about an hour after the shoot. We should be able to view proofs in a just over a week, and can't wait to get the final prints. Again, I really can not compliment Loneman Photography enough for their creativity, skill, prices, and customer service. They just can't be beat!