We are now in Minnesota. We have been here for just over a day now, and so far the weather has been gorgeous. Today Stephanie got to do some serious clothes shopping. Thereafter we went out to Plymouth/Wayzata for Henry to meet some of my friends. We do have some pictures in the backlog to get posted.
We have read to Henry on several occasions, but earlier this week he really seemed to know what was going on. His favorite book so far is The Barnyard Dance. He was smiling and giggling while we read this book to him six or seven times in a row.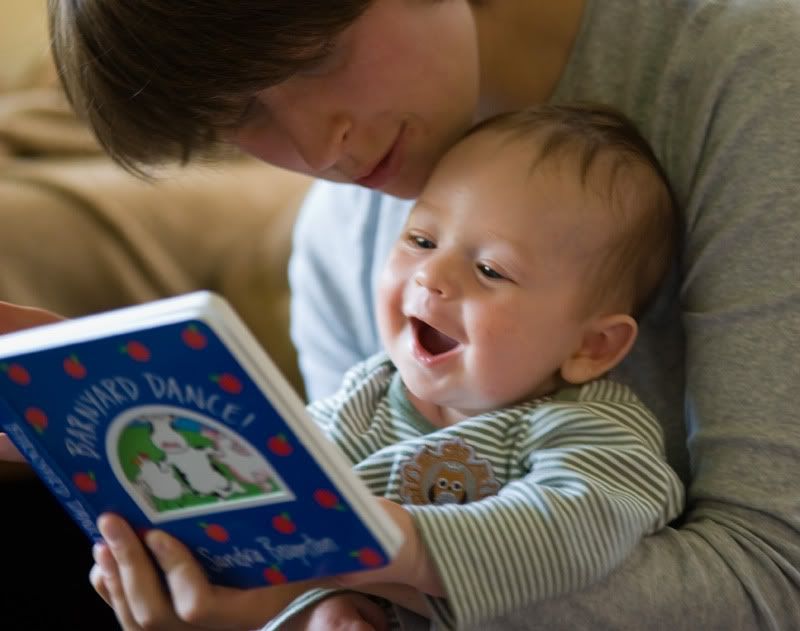 Also, he was recently weighed and he weighs 13lbs 12oz. Pretty big for what we thought was supposed to be a little boy. He now can ride in his BOB Stroller without his car seat.
Henry also just got this foam bed called the Nap Nanny. His first night with it and he slept 8 solid hours.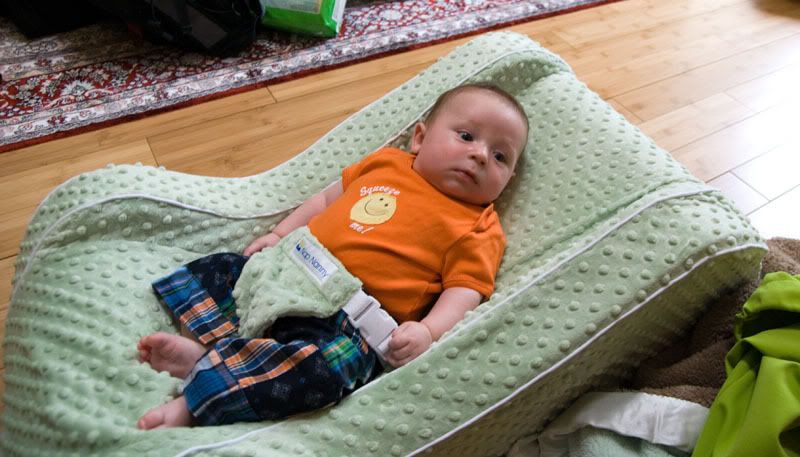 And finally a photo I took of Crendle on a recent walk. Crendle has such a wonderful personality. One particular aspect her personality is that she likes to make sure that everyone is together. On this particular day I was lagging behind the pack playing with my new camera lens. Crendle stopped and waited patiently for me to make sure I didn't get left behind. We miss you Crenny and can't wait to see you when we get back to Montana!