Henry's first couple days home have been eventful. Last night he woke up from his initial rest, and he screamed an cried for hours. Steph and I felt as though the police would kick down the door at any moment and arrest us for torturing our little boy because he was crying so hard and loud. So loud that Crendle slept with he face under the blankets haha. Fortunately once he was in bed with us he could finally be consoled. I got about 5 hours of sleep and I think Steph got a little bit less.
Today he had his eyes open and was very curious as to what the world around him looked like. I gave him several guided tours of Steph's house which he seemed to enjoy. He is still feeding colostrum for now, apparently once the milk arrives he will be much easier to handle when he is hungry and after he eats.
Here are some photos from the last two days. It pains me to say that none of them are from Bridger Bowl which got a supposed 28" yesterday. Anywho, you will again find the descriptions on top and ( in parenthesis ).
(Henry's first Gillet family dinner)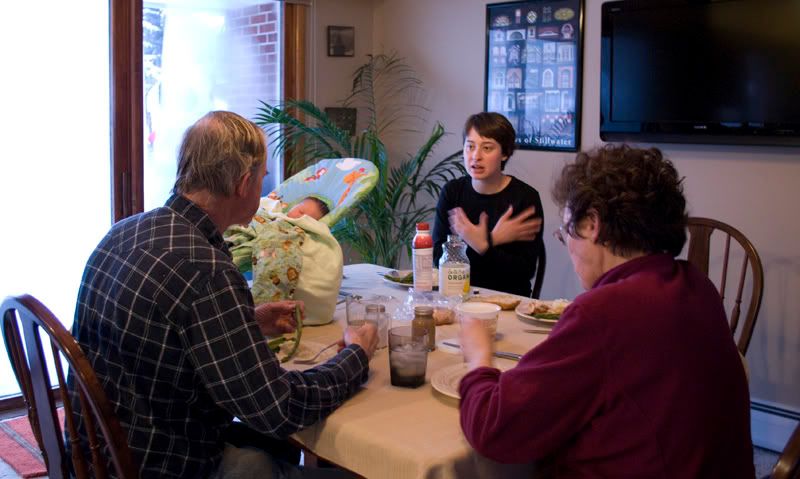 (Crendle's first hello)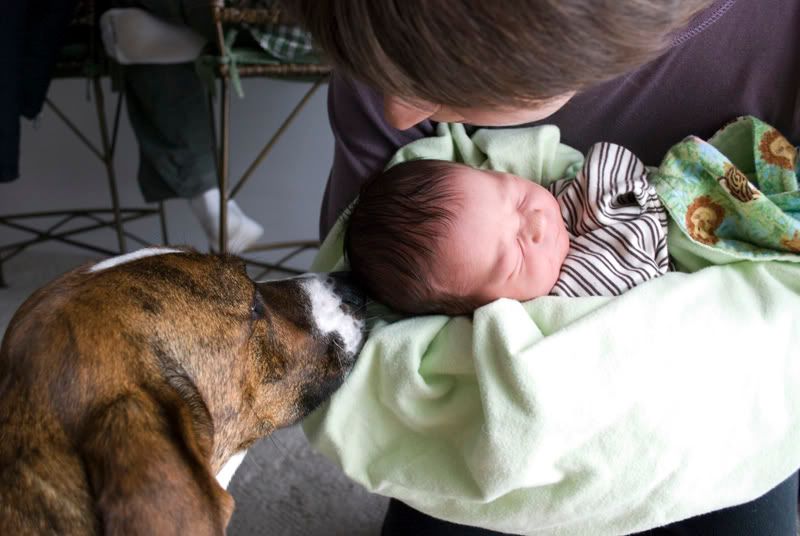 (Steph in the babies room feeding)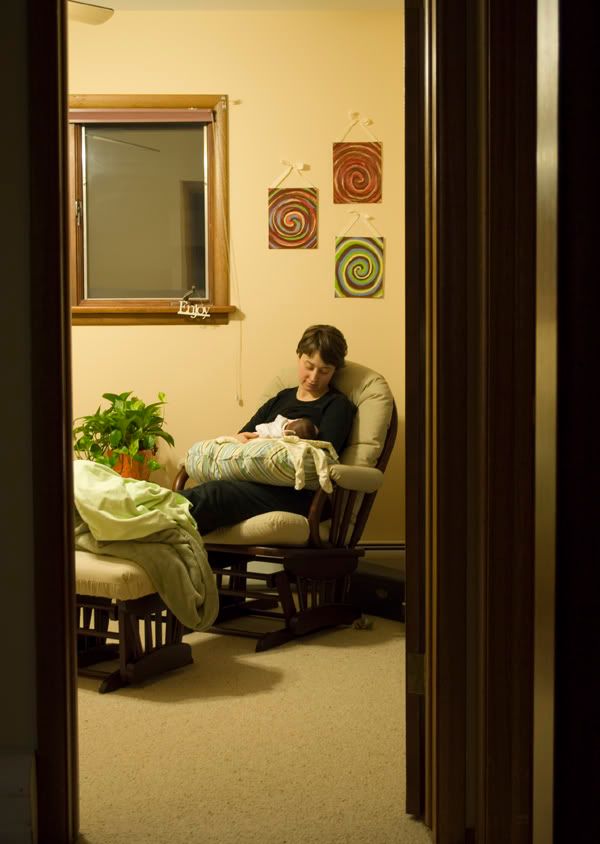 (Great Gift, or Greatest Gift? thanks Rory, it will be a while before it fits him)
(Henry didn't really like getting his head brushed today)
(Today Henry got swaddled for the first time, our Midwife Mikelann did it for us first)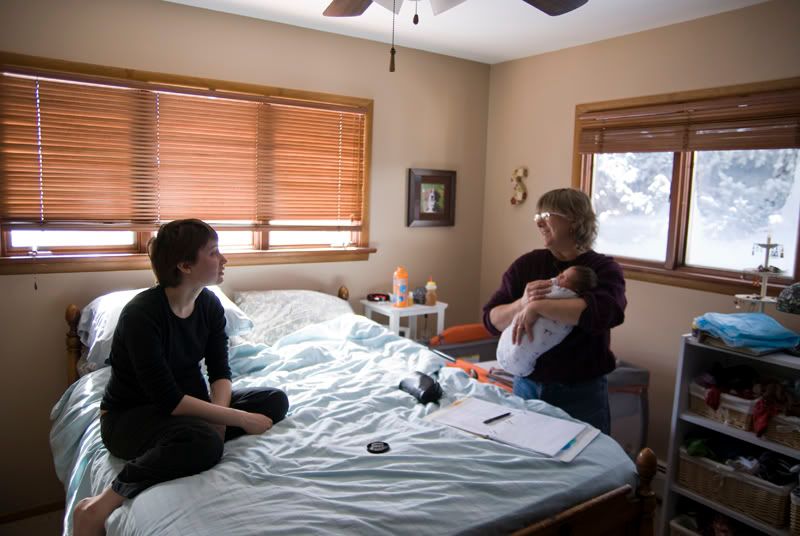 (She also showed him how to suck his thumb!!)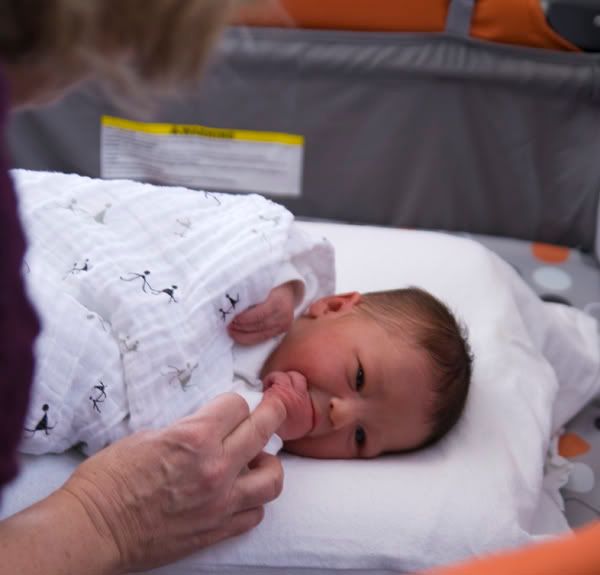 (Mikelann made a few adjustments to Steph's feeding technique)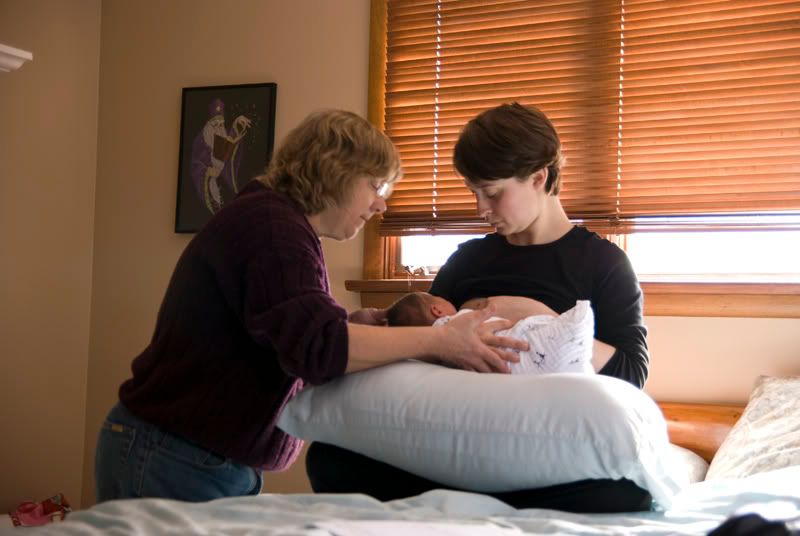 (Now she's got it)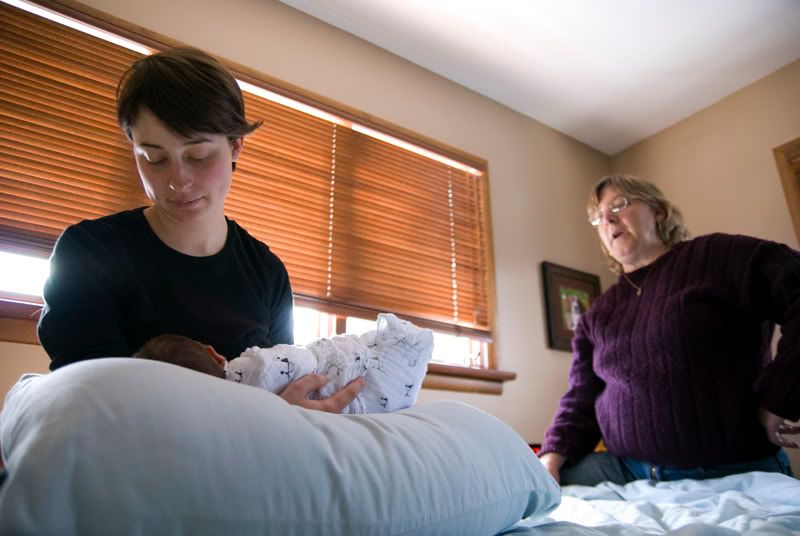 (All the while Crendle made sure no one bothered us)
(And finally, here is Henry resting after a long day of learning)