Henry is officially three days old. He has officially screamed and cried for two of his three nights in existence.... thats a bad record so far Henry. However, he is really great during the days. Not very fussy unless he is hungry. Stephanie and I are super busy as usual, but figured I'd throw up some more photos to please the masses. Photos from lounging around today, and from Henry's first bath last night.
(Henry getting bathed in the tub! Grandma Lorna sent us that handy thing)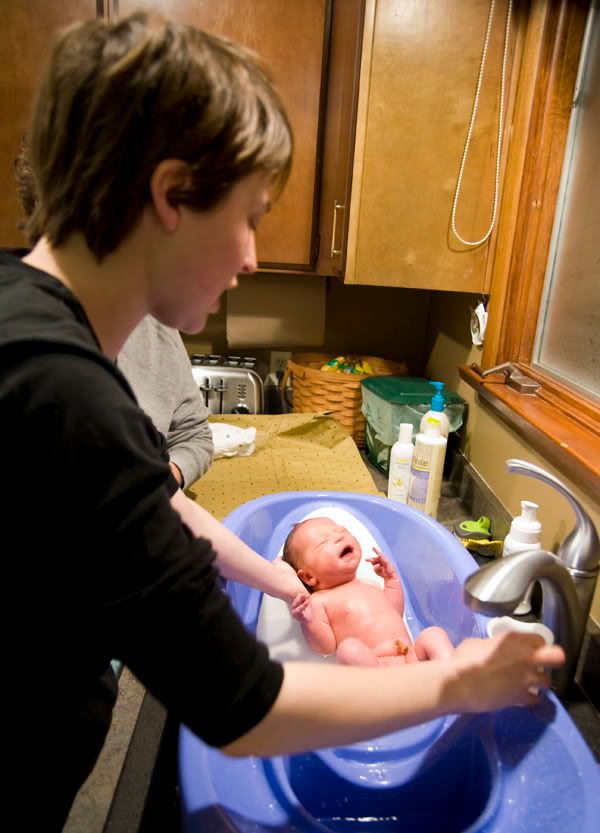 (Grandma Pam and Steph doing some post-bath work)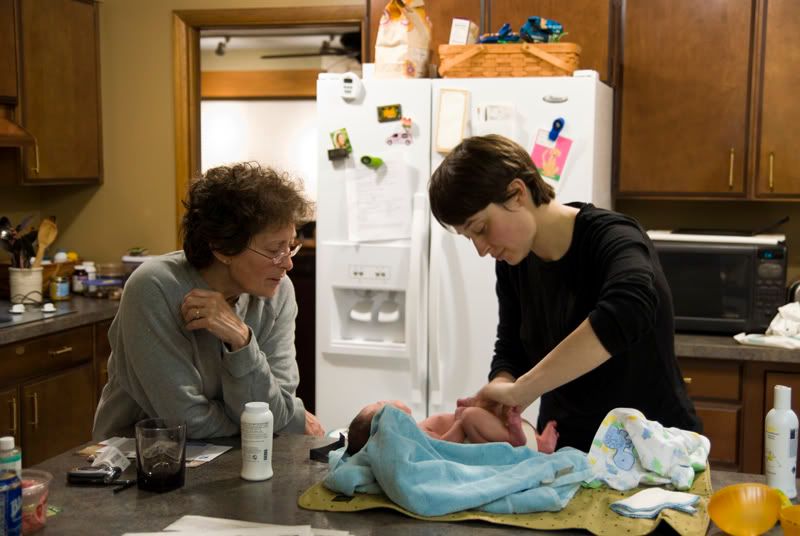 (All wrapped up and happy to be with Mom)
(Everyone relaxing after the feed/bath/change session)
Now for todays photos.
(This is how the little man liked to sleep)
(Henry sleeping in his vibrating chair)
(And finally we get to see his eyes!! We can't really tell what color they are yet)