Early this morning Steph woke me up telling me she was having contractions. They were rather far apart (about 9-10 minutes) but were more intense than anything she has experienced yet. After about two hours of these, they subsided. Today, we had a routine appointment at the Bozeman Birth Center. They told us that this was a great sign, and that this was not just a Braxton-Hicks contraction but that it was the real deal. Our due date is Friday, and we are expecting to have the baby sometime near that day (sooner the better!). Everyone is very very excited.
Some people have expressed interest in how the midwives know where the baby is without the use of ultrasounds. Well today I snapped two pictures (both with terrible camera settings due to my negligence)of midwife Mikelann feeling Steph's belly to determine where the baby is and how big they are.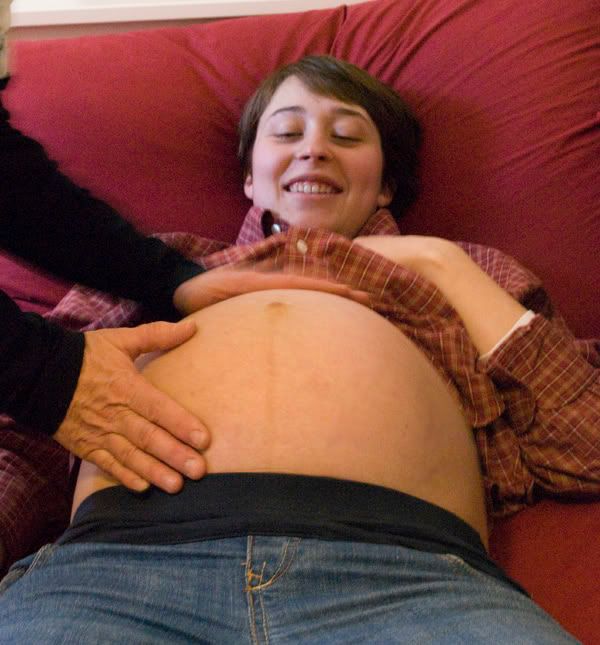 The baby is supposedly healthy and in a great position. Their heart rate was approximately 136bpm. Also Stephanie had lost one pound since our last visit. This means the baby is growing so quickly that Steph can't keep up, which is a great sign.
I will be updating as we progress, and will be sure to get pictures up as soon as the little one is out and in our arms.
Here are some current belly shots.