Greetings. Not too much to report here today, but we do have some stunning pictures. Steph's belly really is gigantic (although there were some tricks of the camera used for effect). As of yesterday she is officially 37 weeks along. And, as some of you may know, human gestation is not this perfect term of 40 weeks. Gestation is typically anywhere form 37 to 42 weeks, so we are more or less in the red zone as of yesterday.
We had a great Valentine's Day dinner tonight at the Emerson Grill. The baby shower is a week from today, and I believe so far there will be about 14 people in attendance, Stephanie included, myself excluded.
Enough blah blah blah, it's time for some photos. These were all taken today.
Crendle is preparing as well...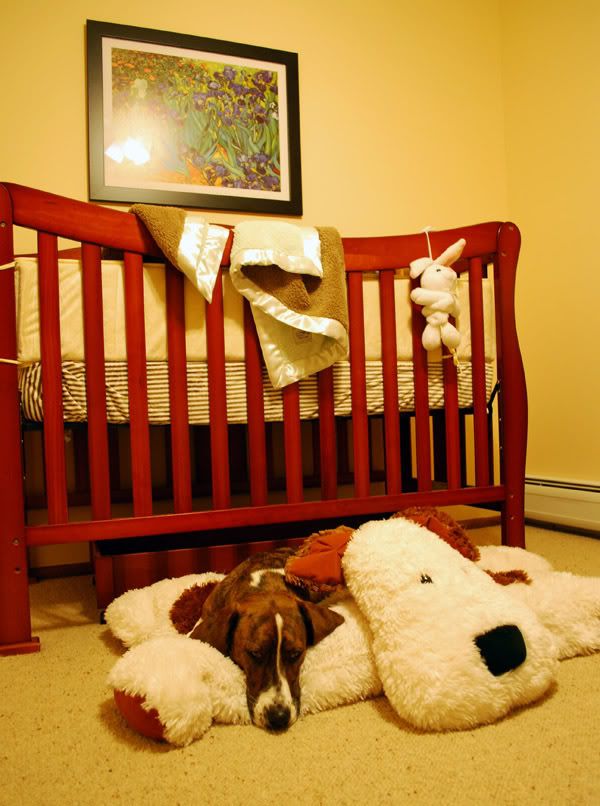 The grand finale