Today was Stephanie's Baby Shower
I, Dan, was at my house doing homework for the bulk of the event, arriving only toward the end to show my face (see: so everyone could meet the baby-daddy). Below are an assortment of photos from the portion of the event I attended.
Who can guess what kind of baby food they are eating?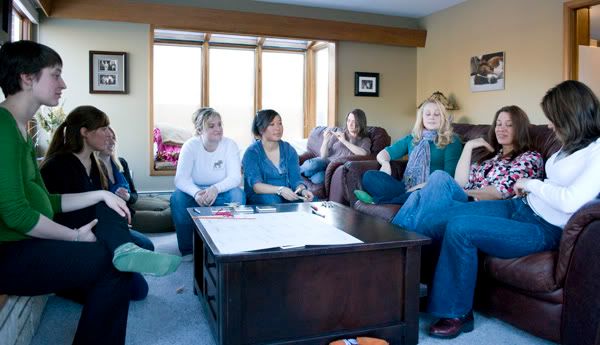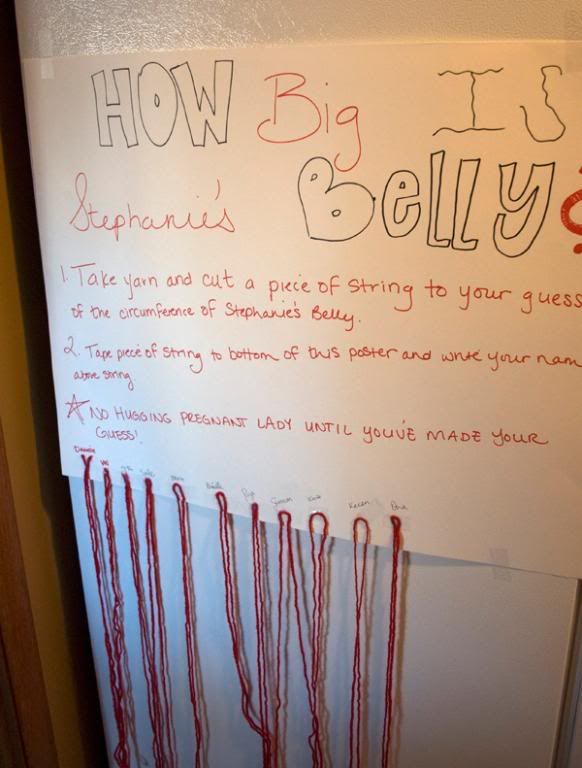 The ladies tried to guess how big around Steph was....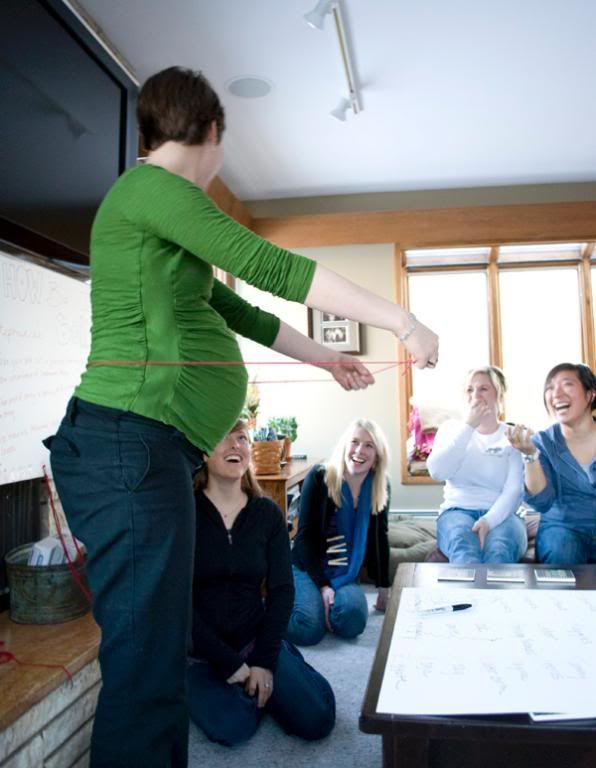 Not this big... Pam (Steph's mom) guessed it on the dot with a string that measured 40" long.
One guest, Kyrsten, does acupuncture and knew some way of determining the sex of child by way of feel Steph's pulse. She, however, would only confide in people who could keep the secret from Stephanie. I am not one of those people.
Finally, thank you very much to all the people who attended today. It was a fun time and Stephanie really enjoyed it. We were given some wonderful gifts as well.