Today I report with good news. The baby is head down!!! I, for one, am very excited about that. Stephanie and I are half way through a HypnoBirthing course. HypnoBirthing, to those of you who do not know, is essentially just a class on deep relaxation and concentration techniques for Stephanie and I to use during the birthing process. This class follows a six week course we both attended at the Bozeman Birth Center. Both of these classes have been informative, and both have had the general consensus that the birth process in the US is too much a medical event, and not the human experience it once was. If you are interested in knowing what I was talking about feel free to ask, Steph and I are essentially experts (first hand experience aside) in the natural birth process and the pitfalls women face in the American medical community.
Anywho, with all that seriousness aside, it is time again for a couple belly shots!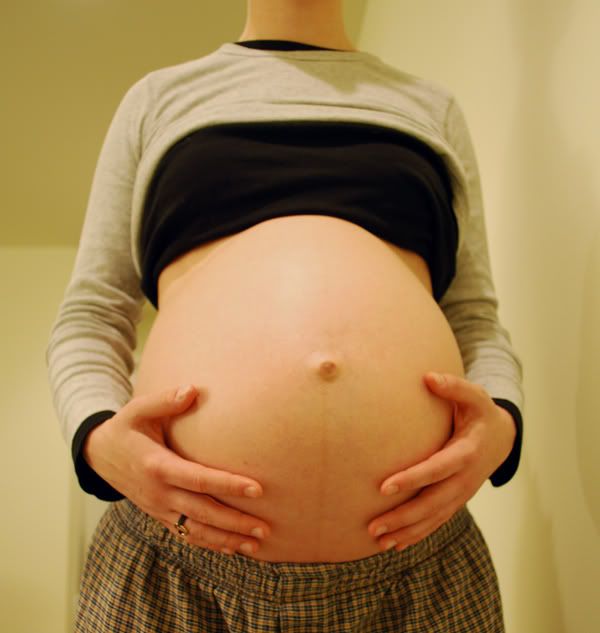 Thanks again for following along!
P.S. Crendle says hello to everyone!