Well, I took a week back to Minnesota and Steph spent the holidays here in Bozeman with her family. It feels like her belly really grew while I was away!! The baby really likes to be upright, a habbit which we all hope it will kick before late February. All signs point to good health.
This past week Stephanie got to go into the birth center for an unscheduled appointment. She said there was a couple occupying one of the birthing rooms, and that it was really great to be in the building for such an event. It gave her a informative glimps into our near future. She said it was wonderful, quiet, and seemed relatively stress free. We both agree that a calm atmosphere surrounding our birthing experience will be one of the biggest assets the birth center has to offer, it will allow us to focus on the few important things and not have to worry about the hectic environment of a hostpital.
Here are a few pictures from today, I really couldn't believe my eyes when I was peering through the lens.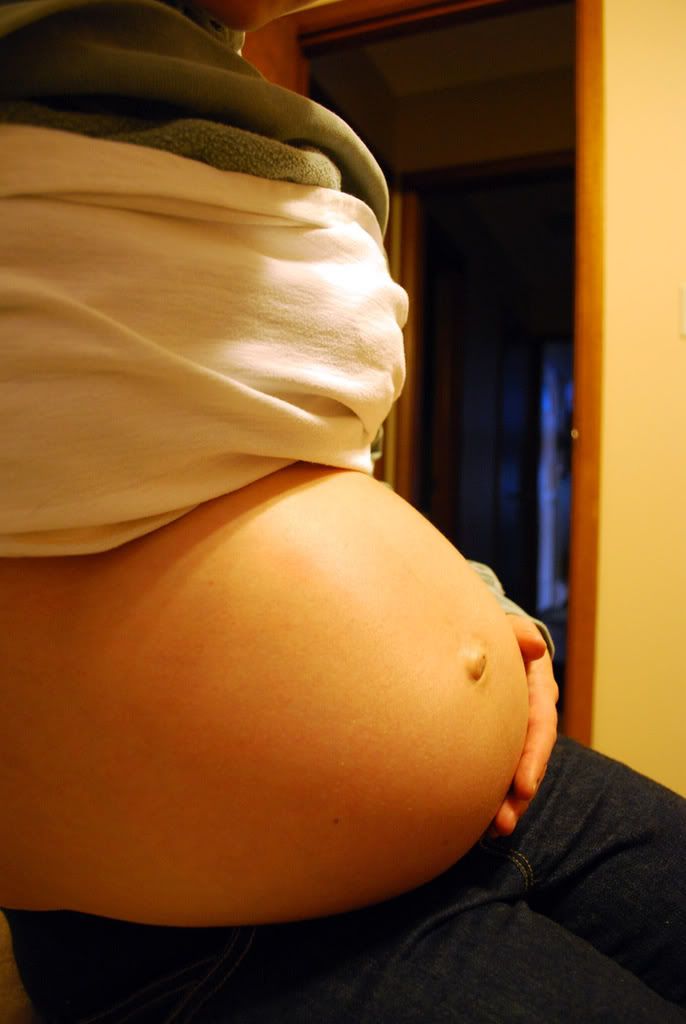 Lastly, if you have some ideas for the direction of this blog (such as more pictures, more detailed info, etc..) or would like to express your support, just click 'leave comment' below a post and chime in!