And finally, a picture of the belly!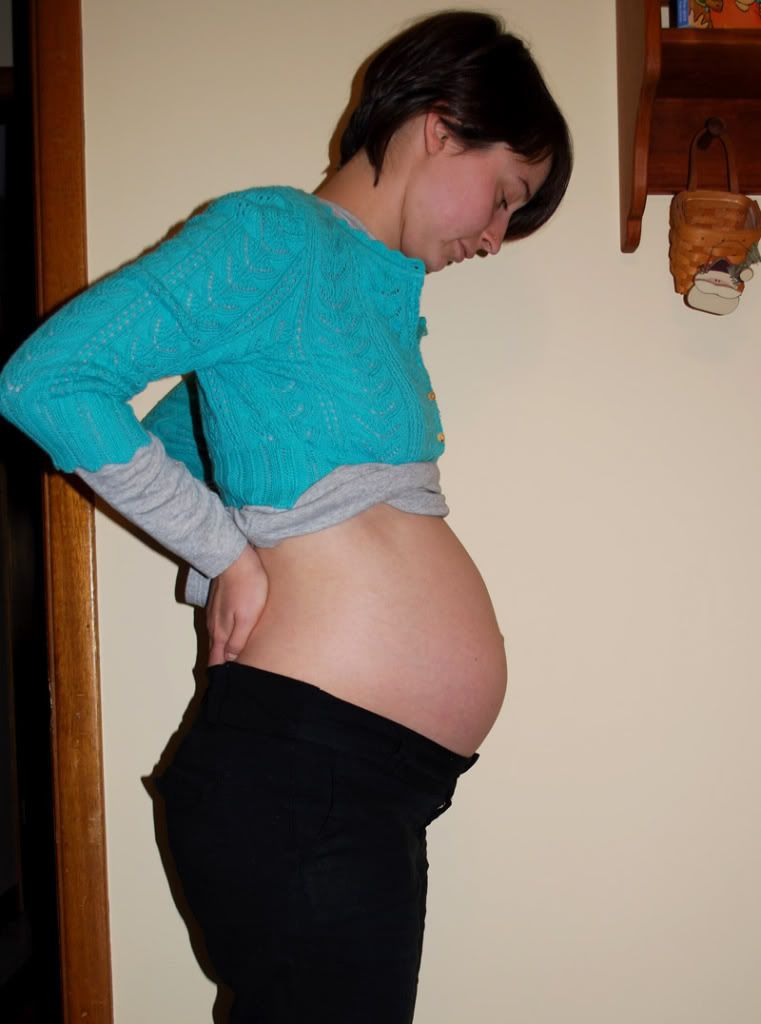 All is well in our world. Today I updated Steph's ipod with a solid collection of music. I have some big headphones that fit perfectly over the big belly, and thus far the baby seems to dance the most to Ravi Shankar. A picture of the action follows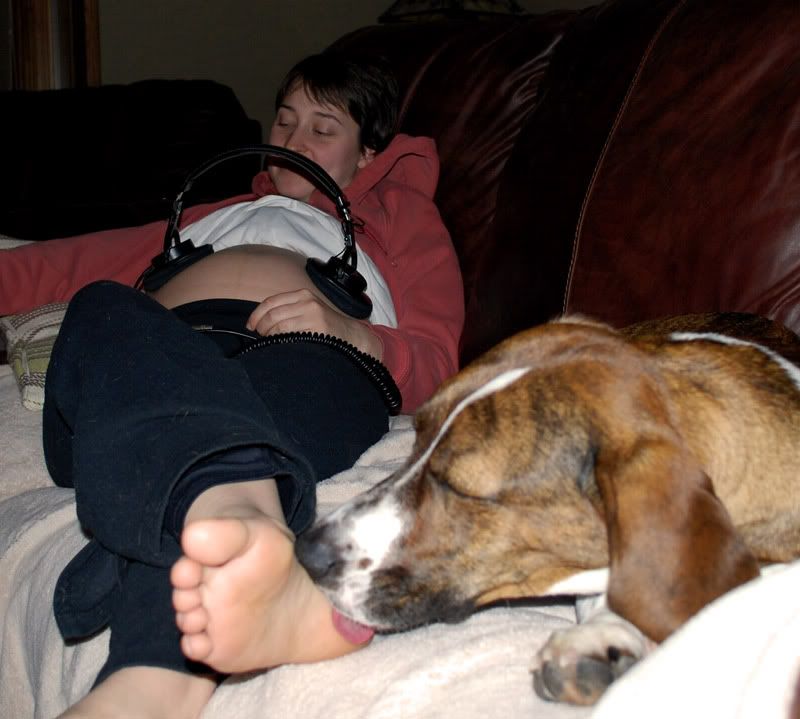 Thank you all so much for following along!